Pura Collagen partners Gelita for menopause solution
Premium collagen brand Pura Collagen has launched a new product to provide women's 'secret weapon to menopause' utilising collagen peptides from Gelita.
The new product, named 'Balance', focuses on hormone balance and bone health and is aimed at the UK's 15.5 million perimenopause and menopausal women, around one third of the population. 
Oestrogen levels naturally drop during the menopause, which can speed up bone loss and increase the risk of osteoporosis. 
Balance is a powder anchored by 5,000mg of bioactive Fortibon​e collagen peptides manufactured by Gelita, to reduce bone degradation by specifically targeting the osteoblasts which form in bones. 
"There seemed to be a gap in the market for science-led, natural solutions to support the 48 symptoms of menopause," ​says Jennifer Mo, founder of Pura Collagen. "Any existing natural products appeared to lack clinical backing, which we believe is essential to their success and longevity. Women deserve to feel good and in control during the menopause and we wanted to create a product to help them do just that. ​
"Balance has only been on the market for a matter of weeks, but the response we have received from the nationwide stockists, plus interest now internationally is proof that there is high demand for a product like this."​
The raspberry and mint flavoured powder will also appeal to the target market at only 23 calories per serving.
Backed by science
The digestive system transfers the collagen peptides into the bloodstream, carrying them around the body as amino acids. The process also stimulates the body to create more collagen.
A previous randomised, placebo-controlled double-blinded study​ investigated the effect of 12-month daily oral administration of 5g Fortibone vs. placebo on 131 postmenopausal women with primary, age-related reduction in bone mineral density (BMD).
The data demonstrated that the intake of Fortibone increased BMD in postmenopausal women with primary, age-related reduction of BMD. In addition, supplementation was associated with a favourable shift in bone markers, indicating increased bone formation and reduced bone degradation.
In addition to the hero ingredient, 'Balance' contains a KSM-66 Ashwagandha, to support memory and concentration​, Vitamin B6, which regulates thyroid hormone levels, Folic Acid (B9) and Sage Leaf reduces the frequency and severity of hot flushes and night sweats, boosting sleep and mood levels, soy isoflavones to provide phytoestrogen, which combats the symptoms and conditions caused by oestrogen deficiency, maca root extract to help relieve anxiety and low mood levels and increase libido, as well as added Vitamin C, B12 and Magnesium to help reduce tiredness and boost normal psychological function.
Accelerating awareness of menopause
This isn't Pura's first activity to show it advocates the support of women at all life stages. It already works in partnership with GenM​, an organisation on a mission to respond to the needs of the menopause.  
Those who join the GenM movement are promising to help accelerate global awareness of the menopausal journey as well as provide targeted solutions or services to help with the symptoms.
Linked resource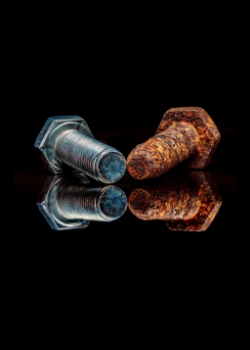 POSTbiotics – New Tools in Microbiome Modulation
In this report, Lumina Intelligence analyses the evolving opportunity on POSTbiotics, examining key players, trends, and target consumers in over 20 countries.

Get the report