Study explores how composition and function of gut microbiota changes during day
The composition and function of the microbiota in the human gut changes throughout the day, with links to dietary and bathroom habits. The findings may have implications for the design of future probiotic clinical trials.
Scientists from the University of Illinois at Urbana-Champaign report that changes to 12% of the total bacterial community composition were associated with time.
While some preclinical research has reported a relationship between circadian rhythms and the composition and function of the gut microbiota , this has not been reported in humans. The new study, published in the American Journal of Clinical Nutrition​​, is reportedly the first time to show such a connection in healthy humans.
The study authors, led by Jennifer Kaczmarek, a graduate fellow in U of I's Nutrition and Human Microbiome Laboratory, wrote: "The relations reported between the human gut microbiota and time of day highlight several important points in the expanding area of microbiome research. First, associations between time and human gastrointestinal microbiota are modest compared with preclinical studies. However, because these relations may be of relevance, time of defecation should be recorded and considered as a potential covariate in analyses. ​
"Although this study did not examine health outcomes, the connections between the gastrointestinal microbiota and host health are too well documented to ignore. Thus, circadian variation within the microbiome, and the potential for eating behaviors to modify this variation, should be further studied as an avenue for health interventions."​
The study was supported financially by the University of Illinois, Division of Nutritional Sciences Research Excellence Fellowship and the USDA National Institute of Food and Agriculture.
Study details​
Kaczmarek and her co-workers recruited 28 healthy men and women to participate in their study. The volunteers provided dietary records and multiple fecal samples, which were analyzed in order to sequence the fecal microbiota.
A number of variables were assessed, including the time of day, eating frequency, the percentage of energy consumed early in the day, and the length of the overnight fast.
The data indicated a link between clock time and increases in the relative abundances of Bifidobacterium, Butyricimonas, Sutterella, Bilophila​, and an unspecified genus within the Rikenellaceae​ family, while decreases were reported for Collinsella, Streptococcus,​ and Eubacterium​ with clock time.
Overall, the composition of 35% of so-called bacterial operational taxonomic units OTUs were associated with time, equivalent to 12% of the total bacterial community composition, wrote the authors.
In addition, concentrations of the short chain fatty acids acetate, propionate, and butyrate were found to decrease throughout the day.
Focus on probiotics​
Commenting independently on the study's findings, the scientific committee for the International Probiotics Association (IPA) told NutraIngredients-USA that a number of bacterial species were found to correlate with dietary and fecal habits.
Focusing on genera that have probiotic use, the IPA's experts noted: "​Bifidobacteria appear to correlate positively with early energy intake. ​Bifidobacterium and ​Escherichia correlated positively with defecation time and ​Streptococcus correlated negatively with defecation time. ​Lactococcus was not found to correlate with any of the dietary and defecation habits. 'Probiotic genera' were not observed to correlate with duration of overnight-fast or eating frequency."​
Asked whether anything in the study may benefit the probiotic field, the experts noted: "As these are correlations and the causality is unknown, it may be premature to suggest the consumption of ​Bifidobacterium containing probiotics with a 'heavy' breakfast and/or lunch. But, the study does suggest that dietary habits may influence the survival and colonization of probiotic genera which raises the question whether this might influence probiotic health effects. It may therefore be of interest to take these variables into account in future probiotic research."​
Implications for clinical trial study design? ​
The study's findings could potentially have implications for the design of clinical trials around probiotics, but experts from the IPA think it could be premature to incorporate all of these variables in intervention studies while some questions remain unanswered.
The IPA scientific committee experts noted: "In regards to clinical trial study design, the authors suggest that clinical trials should use interventions of various eating window lengths, and with varying frequencies, preferably with participant's servings at their own controls to minimize inter individual variation.  At this time it would seem a bit premature to incorporate all of these variables in intervention studies until causality is demonstrated.  ​
"Preliminary studies would be of interest to understand timing of dose as it relates to food intake (e.g. fasting vs. fed studies) so this could be optimized for the specific probiotic under study as it relates to claimed health effects.  Prior to designing and undertaking studies where subjects act as their own control, such as in a randomized controlled crossover study, it is important to determine how quickly changes in microbiota and changes in the health outcome of interest occur and how quickly both return to baseline levels.  ​
"In some cases it may not be feasible to use subjects as their own control.  Crossover designs are not appropriate for all study measures and needs to be approached case by case.​
"Conducting early phase studies to elucidate specific probiotic effects may require multi-compartment pharmacokinetics, if pharmacokinetics are viable for this product category, and could provide information that optimizes time of dose and conditions of use that would benefit consumers,"​ concluded the IPA experts.
Source: American Journal of Clinical Nutrition​​
Published online ahead of print, doi:10.3945/ajcn.117.156380
"Time of day and eating behaviors are associated with the composition and function of the human gastrointestinal microbiota"​
Authors: J.L. Kaczmarek et al.
Free Whitepaper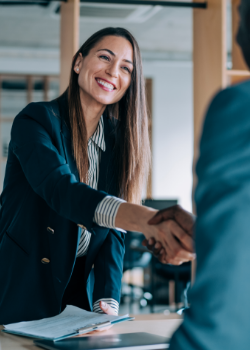 Probiotic Powerhouses & Pioneers: Top 10 acquisition targets for growth in the APAC region
Looking to expand your presence in Asia? Download this whitepaper today to see our top 10 picks for acquisition targets.

Download Now