Offline expansion: Swisse reports strong China growth with products on shelves in 57,000 stores
Swisse said growth momentum in China remained strong, with the brand reporting strong double-digit growth and an offline reach of about 57,000 stores as of Q1 this year.
Health and Happiness Group (H&H Group), the parent company of Swisse, released its Q1 financial results on May 11.
Total revenue was up 11.5 per cent yoy to RMB$2.68bn (US$395m).
The growth was largely driven by Swisse – which is part of the adult nutrition portfolio – as well as pet nutrition brands Solid Gold and Zesty Paws.
In mainland China, revenue was up 2.6 per cent yoy, with the adult nutrition care portfolio growing by 33.3 per cent, while pet nutrition brought in sales of RMB$83m (US$12m).  
Aside from cross-border e-commerce, the company has also been increasing the offline presence of Swisse's products in China – which is done by registering the products either as general food or 'blue-hat' certified health foods.
In China, supplements making health claims must gain the 'blue-hat' certification before they could be sold in the normal trade e-commerce and brick-and-mortar stores.
In Q1, Swisse introduced five SKUs for the normal trade channel.
The 'blue-hat' registered products are two SKUs from the Swisse Calcium + Vitamin D line.
The company also launched Swisse Hyaluronate Collagen Peptide Drinks and gummies via the normal trade channel. These are sold as general food and as such, do not require the 'blue-hat' certification. 
In response to NutraIngredients-Asia's ​queries, ​H&H Group said its offline presence in China had reached approximately 57,000 stores by the end of Q1. In 2018, the brand's products was sold in over 12,690 stores.​
Examples of its retail partners include local pharmacies, supermarkets such as Ole', baby specialty and cosmetics stores.
Elsewhere in Australia and New Zealand, sales went up by 40.2 per cent. Most of it also came from the sale of Swisse's products.
"In Q1, this growth was primarily driven by strong consumer demand for our immune support products, and distributors stocking up in advance of potential supply chain disruptions," ​said CEO Laetitia Albertini Garnier.
In Q1, Swisse entered new markets including Sri Lanka​ and Vietnam. It has also been active in India since two years ago​, selling the products via e-commerce.
However, the brand is also exiting markets where it has underperformed – namely the UK and Netherlands.
"We follow a strict financial principle for our brands' expansion into new markets, which are required to achieve breakeven by the third year.​
"We are exiting Swisse from the UK and the Netherlands, and will instead focus our efforts on expanding our Aurelia London and CBII brands, particularly in the UK, where we see a greater chance to win," ​said Garnier.
Online to grow SEA ​
The firm told us that it has been experiencing strong demand for Swisse's multivitamins and beauty-focused products in India and South East Asia (SEA).  
It said it would focus on e-commerce channels such as Lazada to maximise its operational efficiency in SEA and will launch its pet nutrition and care brands.
At the same time, due to rising inflation and supply chain challenges, it is expecting to increase the prices of some selected SKUs – which Garnier said would be adjusted based on market benchmarking.
Within SEA, Swisse's products are also sold in Singapore, Malaysia, and Thailand.
Saving baby nutrition ​
In contrast to adult nutrition, the firm's baby nutrition and care revenue has been shrinking – mainly due to declining birth rate in China, which is its largest baby nutrition market.
Revenue from its baby products, including Biostime infant formula and probiotics, was down 9.6 per cent yoy in China.
"We continued to face structural industry pressures in the first quarter – namely intensifying competition stemming from the low birth rate in mainland China, as well as phasing effects from the early Chinese New Year holiday this year – which impacted sales of our IMF (infant milk formula and probiotics categories," ​Garnier said.
As such, the firm said it would strengthen its distribution channels, especially by working in mainland China's lower-tier cities.
It expects its goat milk infant formula to be a key growth driver and would focus on branding and increasing the availability of its in-demand products to stabilise its market share.
"We will focus on expanding our distribution and enhancing our customer education and acquisition strategies to improve our sales performance," ​she added.
Including markets outside of China, the firm's infant formula revenue was down 6.6 per cent to RMB$1.2bn (US$177m) and probiotic supplements down 10.7 per cent to RMB$220m (US$32.5m). 
Staggering pet nutrition growth ​
Revenue from pet nutrition and care saw a staggering growth of 147.8 per cent to RMB$349m (US$51m).
In China, the company's pet nutrition and care business achieved RMB$83.1m(US$12m) in sales – driven by high rates of pet adoption and growing consumer spending on premium pet nutrition.
The brand Solid Gold had also gained seven new licenses in January to sell in mainland China's offline channel, with its products now present in around 5,000 pet stores and hospitals.
"We're also looking forward to launching Zesty Paws [into offline retail] this year, starting with China's cross-border e-commerce channels," ​said Garnier.
The two brands are already sold in markets such as the US, where they are available in Walmart, Target, Petco, and Petsmart.
Linked resource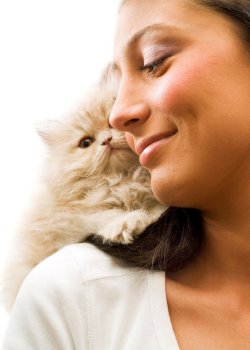 Uncovering White Spaces – Probiotics for Pets
In this report, Lumina Intelligence examines the global online market development of probiotics for animals (predominantly pets), highlighting several opportunities for growth.

Get the report