Paraprobiotic intake improves mental and physical symptoms of menopause: RCT
Consuming the paraprobiotic Lactobacillus gasseri CP2305 improves mild psychological symptoms and common vasomotor symptoms such as hot flashes unique to menopausal women, according to a Japanese study.
L. gasseri ​CP2305 is a paraprobiotic that reportedly has beneficial effects on intestinal function and microbiota, and increases resistance to psychological stress in modulating symptoms in women.
The stress response mechanism primarily involves the hypothalamic-pituitary-adrenal axis, which is influenced by the gut–brain axis that communicates bidirectionally with intestinal microbiota.
Furthermore, the hypothalamic-pituitary-adrenal and hypothalamic-pituitary-gonadal axes share a common route that affects both mental and other health aspects in women.
Based on this, researchers at Asahi Quality & Innovations' Core Technology Laboratories conducted a double-blind, placebo-controlled, parallel-group clinical trial to analyse the impact of L. gasseri​ CP2305 intake on mild menopause symptoms.
They recruited 80 women between the ages of 40 and 60 and divided them into two groups: over six consecutive menstrual cycles, one group ingested L. gasseri ​CP2305 tablets and the other placebo tablets.
During this period, the researchers observed climacteric symptoms using two validated questionnaires — the Simplified Menopausal Index (SMI) and Greene Climacteric Scale (GCS) — to inform their assessment of the results.
Positive effects on mind and body​
The study found that according to the SMI scores, intake of L. gasseri ​CP2305 "may alleviate the most common psychological symptoms, such as irritability, depression, insomnia and dizziness, as well as vasomotor symptoms, such as hot flashes, chills, excessive sweating, and palpitations" in menopausal Japanese women.
The researchers also noted that the paraprobiotic might "suppress mental symptoms via endogenous pathways",​ with another possible route being the circulatory exogenous prostaglandin E2 (PGE2) —also called dinoprostone — a naturally occurring prostaglandin with oxytocic properties that is produced predominantly by intestinal microflora.
While the study did not evaluate gut microflora changes due to L. gasseri ​CP2305 consumption, it implied that intake of the paraprobiotic "increased the diversity of the gut microflora".​ As such, L. gasseri ​CP2305 might regulate intestinal microbiota to increase extrinsic PGE2 or tryptophan metabolites produced by the microflora.
In terms of vascular motor symptoms, the study noted that they were a typical sign of imbalance in autonomic nerve activity and that L. gasseri CP2305 may function along the microflora–intestine–brain axis to impact the body temperature centre, suppressing the appearance of vasomotor symptoms.
However, the researchers also observed a reduction in both the SMI and GCS scores over time, suggesting that there may have been a placebo effect in both groups.
Still, they added that L. gasseri ​CP2305 ingestion was "considered to significantly alleviate various symptoms compared to placebo ingestion".​
Hormonal indicators​
The researchers acknowledged that the study's main limitation was in being unable to detect the precise effects of hormones because of possible errors in quantification and large fluctuations in hormone levels between individual study subjects.
They further noted that a longer ingestion period of L. gasseri ​CP2305 could have revealed more differences between the supplementation and placebo groups, and that the "composition of the enteric flora and PGE2 metabolism"​ should be studied in order to determine L. gasseri ​CP2305's mechanism of action on hormonal fluctuations.
 ​
Source:​ Nutrients​
https://doi.org/10.3390/nu14091695​
"Effects of Lactobacillus gasseri CP2305 on mild menopausal symptoms in middle-aged women​"
Authors:​ Daisuke Sawada, et al.​
Linked resource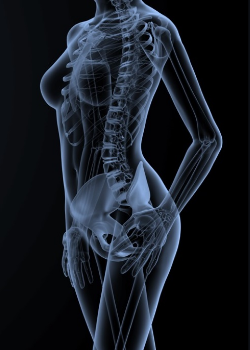 Probiotics for a smooth menopause transition
In this report, Lumina Intelligence reviews the shifting perceptions of menopause, overviews some of the recent science studies and zooms in on the current offering within this niche.

Get the report