Lactiplantibacillus probiotic strain offers weight management potential
Dietary supplementation with a specific Lactiplantibacillus plantarum strain may significantly reduce body weight, BMI, and waist circumferences in the overweight/obese subjects, says a new study.
Data from a 90-day human trial indicated that L. plantarum​ IMC 510 supplementation led to an average body weight loss of 3.4 kg (7.5 lbs) and an average reduction in waist circumference of 4.3 cm (1.7 inches).
"These promising outcomes represent a clear advantage of probiotic supplementation and identify a new potential probiotic as a novel and safe therapeutic approach in the obesity prevention and management," ​wrote scientists from Synbiotec, Sacco, and the University of Camerino in Italy.
Gut microbiota and obesity​
The link between the gut microbiota and obesity was first reported in 2006 by Jeffrey Gordon and his group at Washington University in St. Louis, who found that microbial populations in the gut are different between obese and lean people, and that when the obese people lost weight their microflora reverted back to that observed in a lean person. This suggested that obesity has a microbial component (Nature​, Vol. 444, pp. 1022-1023, 1027-1031​).
A 2013 paper in Science​​ (Vol. 341, Issue 6150), also led by Prof Gordon, found that transplanting gut bacteria from obese humans into germ-free mice leads to greater weight gain and fat accumulation than mice that were given bacteria from the guts of lean humans.  
The findings showed that weight and fat gain is influenced by communities of microbes in the gut and their effect on the physical and metabolic traits of the host, leading to metabolic changes in the rodents that are associated with obesity in humans.
This has led many research groups to explore if probiotics may help manage weight. A probiotic is defined as a "live microorganisms which when administered in adequate amounts confer a health benefit on the host"​ – FAO/WHO.
Study details​
The Italy-based scientists recruited 19 overweight/obese people (10 men, 9 women) to participate in their small pilot trial. The volunteers were randomly assigned to receive either the placebo or the probiotic (15 billion CFUs of the human origin strain Lact. plantarum​ IMC 510) for 90 days. The volunteers were monitored for another 30 days after the end of the supplementation period.
The results showed that, for the probiotic group, there were significant reductions in body weight, BMI, and waist circumferences. For BMI, 90 days of supplementation was associated with an average decrease of 1.15 kg/m2.
Faecal analysis showed that the probiotic was present, supporting compliance in the active group. The strain was also still identified after 30 days of follow-up, showing some persistence of the strain after the supplementation period ended.
Analysis of the gut microbiota revealed that there were no overall significant changes, except for significant increases in Lactobacillus​ spp. and increases that trended towards statistical significance in Bifidobacterium​ spp.
Blood samples showed no effect on lipid levels, including triglycerides, total cholesterol, or HDL or LDL cholesterol.
Translational science​
The researchers noted that the new pilot study shows a "positive translational effect of Lact. plantarum IMC 510" for weight management from preclinical animal studies, which were published in 2021 in the International Journal of Molecular Sciences​​, to overweight and obese human subjects.
"This highlights the promising potential of ​Lact. plantarum IMC 510 to be developed as a valuable supplement in decreasing specific obesity markers," ​they wrote.
Source: Journal of Applied Microbiology​
Published online ahead of print, doi: 10.1111/jam.15703​
"Effects of probiotic ​Lactiplantibacillus plantarum IMC 510 supplementation on metabolic factors in otherwise healthy overweight and obese individuals"​
Authors: M.M. Coman et al.
Free Whitepaper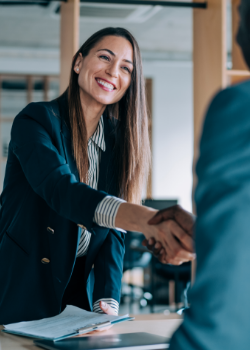 Probiotic Powerhouses & Pioneers: Top 10 acquisition targets for growth in the APAC region
Looking to expand your presence in Asia? Download this whitepaper today to see our top 10 picks for acquisition targets.

Download Now