New menopause-friendly symbol a 'game-changer' for consumer experience
GenM, the menopause partner for brands in the UK, has made its symbol for 'menopause-friendly' products available to its 70 partners in an aim to help consumers discover supplements which could aid the symptoms of menopause.
After a successful trial in Boots stores and boots.com last year, the 'M-tick' is designed to clearly demarcate products that may help to support the 48 menopause symptoms such as brittle nails, fatigue, night sweats and joint pain.
Aiming to provide something similar to the well-recognised vegan 'V' symbol, the M-tick is GenM's attempt to make consumers aware of the products available to them.
This initiative was developed in response to GenM research that revealed only one-third (36%) of menopausal women find it easy to navigate menopause-friendly products in-store. Additionally, nine in ten (91%) have never seen any marketing for them, and 90% wish brands were more inclusive to the menopause.
In October 2022, the M-tick launched in 500 Boots stores across the UK as well as on boots.com. This was applied to over 100 products including WellWoman 50+ multivitamin, Health & Her Perimenopause Multi-nutrient Support Supplement, Vitabiotics Menopace Plus, and Promensil Menopause Starter Red Clover Isoflavones.
Two thirds of GenM's Partners – which includes retailers and brands such as Holland and Barrett, IFF, Pura Collagen and Wild Nutrition – have the appropriate product ranges for the M-tick and many are already working to implement the signage instore and online later in the year.
Heather Jackson, co-founder of GenM said: "We call menopause 'the change' because it can change everything when you go through it, from nutrition to cosmetics, and even the clothes you might wear. Many at this life stage are busy and time poor, so the symbol helps to signpost suitable products easily and simply.
"It's also important to remember that, while HRT is a great option for some, it is not a silver bullet for menopause and it doesn't work for everyone. In fact, GenM's Opportunity Report revealed that 49% of menopausal women have no intention of taking HRT at all, so it is vital that those who don't use it (for whatever reason) are also able to easily access helpful products."
Joining the initiative is the founder of the disruptive collagen brand Pura Collagen Jennifer Mo, who says she is already making use of the symbol online and packaging will be updated in the production run.
She tells NutraIngredients: "We think it is crucial that anyone transitioning through menopause have an easily identifiable symbol as a guide to help them navigate the 48 documented symptoms associated with this significant period in life."
Jackson adds: "Look how much money and effort goes into catering to the vegan market – a lifestyle choice that makes up less than 4% of the UK – compared to the 20% of the population who are in menopause right now! This audience is just as deserving of signposting to products, informative and uplifting campaigns, and an improved customer experience.
"We founded GenM after beginning 'the change' and being shocked by the lack of information and support available from the brands around us. Two years on, it's thrilling to see the amazing progress that is being made."
Sam Simister, co-founder of GenM, added: "Most people don't need to go to the doctors during puberty. We all understand the hormonal and bodily changes of this period, and are aware that it might impact their mood and behaviour. It should be the same with the menopause – you and the people around you should be ready for it.
"My co-founder Heather always says, 'you wouldn't run a marathon in a pair of slippers!' So why are we letting so many people enter the biggest marathon of their lives physically, mentally and emotionally unprepared?"
Linked resource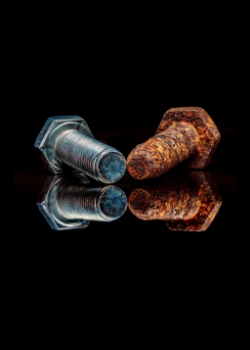 POSTbiotics – New Tools in Microbiome Modulation
In this report, Lumina Intelligence analyses the evolving opportunity on POSTbiotics, examining key players, trends, and target consumers in over 20 countries.

Get the report