Startup Spotlight
Startup spotlights long-overlooked over-50s market with protein innovation
The recently launched Provytl 50+, founded by dietician Zoe Cotrell, provides subscription boxes of daily pre-portioned protein sachets to the over-50s, to meet heightened protein needs and prevent muscle loss.
The UK-based venture focuses on ease-of-use and evidence-based ingredients, with each 18g sachet containing 15g of whey protein isolate; a source Cotrell explains is shown as optimal for this age group due to its digestibility and bioavailability properties, as well as high leucine content to aid muscle synthesis. The supplement also contains 1g creatine to boost ATP production, muscle function, and cognition.
Cotrell tells NutraIngredients how her dietetics degree from the University of Surrey and background in NHS clinics, as well as current work within Oxford hospitals, pathed the way to this project:
"It just became very clear from all the work that I've done, that one: many people were not aware of what foods were rich in protein, and two: that older people, in particular, weren't aware of how much protein they should be having.
"And I saw first-hand the consequences of this with sarcopenia - their loss of muscle mass and more importantly, loss of muscle function," she stresses.
She notes the saturation of the current protein supplement market with products targeted at the young population as well as avid gym-goers and body builders, despite the mounting wealth of evidence highlighting the importance of increased protein intakes for the older population.
"​It sounds ridiculous, but I've searched, and I haven't come across a competitor in this direct market. Although, I'm sure there will be soon…" ​she remarks.
With a recent increase in the awareness surrounding menopause symptoms, she adds that the product will also support muscle maintenance and bone health for these women at a critical stage.
She highlights: "​Some recent studies show, in older people, to increase the protein intake even without the exercise, you're still getting a benefit. So yes, if you can exercise, great, do more. But if you can't do very much, the protein intake,independent of the exercise, will help preserve your muscle mass and muscle function."​
NutraIngredients Europe will host its newly branded Active Nutrition Summit​ in Amsterdam from October 9-11.
An evolution of the brand's prominent annual Sports & Active Nutrition Summit, this year's event will provide delegates with insights into the increasingly holistic and mass market view of sports nutrition, from some of the leading names in the industry.
Content pillars will cover all the hottest topics in the industry today, including: cognitive health, women's health, life-stages nutrition, and personalisation
Widespread deficiencies​
Cotrell describes how the team identified that from an initial online survey of 2,000 men and women nationwide, aged between 50 and 80, only one in four people were having enough protein.
"And the findings are backed up by other published studies. There was one that was published in 2020 in 'Geriatrics', which showed that over 85% of people weren't having enough protein. So there's data to say that nationwide and globally older people aren't having enough protein, which has severe consequences."
She adds how current protein supplements are largely user-unfriendly for this population, with sizeable tubs using scoops which she argues can lead to confusion over the quantity of protein consumed.
She explains how the personalisation of Provytl meets this challenge: "Clearly the amount of protein you need is individual to you. So we've developed a simple protein calculator to work out your requirements, which is based on 1.2 to 1.5 grams per kg a day.
"We've also got a food table on the website which shows a rough estimate of how much protein they are getting from their food, which is the most important thing. Then it shows what they need for a top up," ​she adds, emphasising the importance of a diet first approach.
Personalised protein​
The sachets are provided as a monthly subscription at £1.65 per daily portion, with paired recipe cards tailored to the 'mature palette', Cotrell explains. Recipe ideas range over savoury and sweet options, from omelettes to brownies, plus the powders can be easily added to flavoured drinks.
She highlights that as a neutral, unflavoured powder, the protein can be added to a variety of different meals for ease of use.
"Having tested a lot of what's currently in the market, there are a lot of sweeteners and flavourings in the supplements that are available, and I know that these just don't suit that age-group, " she explains.
A first-to-market concept​
As well as the fast-growing indirect markets of protein targeted for women and young gym-goers, Cottrell spotlights the rise of vegan supplements. However, she specifies that the reasoning that Provytl 50+ product did not tap into the vegan market, instead being vegetarian, gluten- and lactose- free, is because the evidence favoured the use of these ingredients. 
With the very recent launch of the brand, Cottrell discusses how the main priority of the company is to establish the roots of the brand and build a following.
She says the team is focused on marketing through social media channels, such as Instagram and TikTok, stressing that this older generation are now shifting to use these platforms.
Linked resource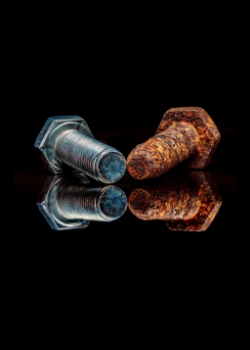 POSTbiotics – New Tools in Microbiome Modulation
In this report, Lumina Intelligence analyses the evolving opportunity on POSTbiotics, examining key players, trends, and target consumers in over 20 countries.

Get the report