Precision probiotics aid gut health for shift and night workers
Researchers have concluded that probiotic supplementation could hold the key to maintaining balance and diversity of the gut microbiota in the face of shift working disruption.
The new narrative review, published by authors from Universidade de Santiago de Compostela, Lugo, Spain, found that the effect of shift work and night work can contribute to gut microbiota (GM) dysbiosisand say probiotic supplementation may be effective in protecting and preserving the diversity and stability of the intestinal microbiota.
They add that the supplement "could be used in a personalised way for everyone under the concept of precision probiotics​".
The impact of shift and night work​
Almost one in four workers in Europe working night shifts​, yet irregular schedules can disrupt workers' health as well as their social lives with unconventional work schedules associated with increased morbidity rates.​ 
Partly, this can be put down to​ differences in the distribution of caloric intake in the different meals of the day, as well as in the type of food intake, as substitutions are often made for fast or simple meals​, often characterised by a low nutritional value, high-calorie density, high sodium content, and excessive consumption of sugary drinks.
Shift workers also tend to have a lower intake of dietary fibre due to reduced fruit and vegetable consumption, which can contribute to excessive calorie intake​, through satiety-based signalling.
Previous research​ has shown that an altered feeding rhythm can alter the gut microbiome, leading to dysbiosis.
Shift work and jet lag have also been studied​ for their effects on the microbiome and the disruption of the circadian gut-clock axis, with reports that even short-term exposure to stress can alter the relative proportions of key human gut phyla​.
The authors of the review note that addressing the impact of work on the microbiome is crucial for promoting worker health and mitigating the risks associated with metabolic, inflammatory, and neurological conditions, and understanding the intricate relationship between work, circadian rhythms.
The review​
The review suggests that probiotic supplements can alleviate the inflammatory effects associated with sleep disruption in night shift workers, as these supplements have the potential to transiently colonise the gut and modify the immune system​, thus mitigating the severity of stress and immune system alterations caused by night work.
Furthermore, studies​ have shown that specific probiotic strains like Lactobacillus acidophilus ​and Bifidobacterium lactis​can improve sleep quality and alleviate the biological impact of stress, providing new insights into the role of probiotics in stress-induced changes. 
One study​ investigated the acute effects of two different probiotic strains, Lactobacillus acidophilus​ DDS-1 and Bifidobacterium animalis​ spp. lactis​ UABla-12, on the immune system of night shift workers, with probiotic supplementation found to moderate the severity of changes in the markers of stress and immunity. 
Another study​ investigated the acute effects of probiotics on stress indices, acute-phase responses, and inflammation during two nights of night work, with results showing that L. acidophilus​ and Bifidobacterium lactis​ can improve the biological impact of stress and that B. lactis​ can also improve sleep quality.
Probiotics have also been investigated for their potential to maintain microbiome homeostasis during long sea voyages, with one study​ showing that these can reduce stress and anxiety among seafarers and help preserve gut homeostasis.
In addition to probiotics, there is emerging research​ on the supplementation of short-chain fatty acids (SCFA) or dietary fibre intake as potential strategies to reduce anxiety or depression. 
As the authors note, microbiota-derived metabolites, including SCFA, may have an impact on brain function​. 
However, the authors say further studies are needed to understand the effects of chronic SCFA administration on the circadian clock system in the brain.  
The narrative review concludes that probiotics, prebiotics, and postbiotics may improve sleep quality and reduce stress in shift workers by influencing sleep latency, sleep duration, and cortisol levels.  
Yet, the authors state: "It is important to note that stronger evidence and further validation are required to support these findings, as well as to understand the underlying mechanisms in detail. 
"This can be achieved via appropriate methodological adjustments and further research​."
Journal: Nutrients
https://www.mdpi.com/2072-6643/15/13/3070​
"Effects of Unconventional Work and Shift Work on the Human Gut Microbiota and the Potential of Probiotics to Restore Dysbiosis."
by Aroa Lopez-Santamarina, Alicia del Carmen Mondragon, Alejandra Cardelle-Cobas, Eva Maria Santos, Jose Julio Porto-Arias, Alberto Cepeda, and Jose Manuel Miranda.
Blog Post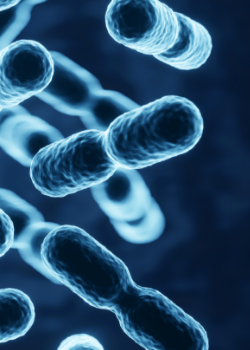 Brazil and Mexico: A tale of two LATAM eComm markets
While awareness of probiotics is high across Latin America, the eCommerce landscape for probiotic supplements differs significantly between Brazil and Mexico. Click to read more.

READ NOW