Review finds strong support for effectiveness of postbiotics
A new review has found strong evidence for the efficacy of postbiotics, especially for use in the developing world where gastrointestinal complaints often have deadly outcomes.
The new paper was published in the journal Gut Microbes​.  It was the work of a multinational team of experts from Belgium, Ireland, Italy, France, Mexico, Singapore and Vietnam.
ISAPP definition
One of the questions hovering over research into postbiotics is what is meant by that term. Some researchers and product developers active in the field have construed it to mean anything associated with probiotic organisms, including their many potential metabolites.
The authors of the present paper confined themselves to the consensus definition published in 2021 by the International Scientific Association of Probiotics and Prebiotics (ISAPP), which reads: "A preparation of inanimate microorganisms and/or their components that confers a health benefit on the host."​
Microorganisms can be rendered inanimate generally by heat treatment.  The resulting products have several significant advantages over their potentially colony forming brethren in that they are much more shelf stable and they pose less risk when used with vulnerable populations, such as very young subjects or those who are immunocompromised.
The researchers postulated four principal mechanisms of action for postbiotics:
Alteration of the gut microbiome directly
Stimulation of tight junctions between epithelial cells
Stimulation of a more robust gut mucosal layer
An immune response modulation function.
Deadly diarrhea in developing world
One of the areas the authors said shows great promise for probiotics is in very young children.  Diarrhea, caused principally by rotavirus infections, is one of the leading causes of death among young children in developing countries.  The researchers said many of these children exhibit a 'failure to thrive' post infection, with attendant gut microbiome changes that can last for months even if they survive the acute phase.  Live lactobacillus probiotics have demonstrated effectiveness in these situations, they said, both by lessening the severity and length of the acute diarrhea phase as well as helping to preserve microbiome richness after the event.  But they said a heat killed variety had been shown to work even better in this regard.
A postbiotic can also be a better choice in a case where a patient has been treated with antibiotics, the researchers said. In that case, it is generally believed that the antibiotic treatment makes it more difficult for probiotic organisms to germinate and thrive, whereas the postbiotics, which exert their effects in an inanimate form, get around this difficulty.
Immune system responses
The authors said there is also a growing body of research on the effects of postbiotics in the areas of allergies and upper respiratory tract infections.  Three studies included in this review found evidence of positive effects on suppressing allergic reactions as well as cutting the incidence of upper respiratory tract infections.  Almost all of the 10 studies cited were double-blind, placebo-controlled trials.
The authors said research is just beginning into other potential applications of postbiotics.  One trial found memory improvements among more than 300 subjects suffering from mild Alzheimer's disease, while another,  using 60 medical students studying for exams as a cohort, found positive outcomes on stress markers.  A third study found better insulin sensitivity and weight loss compared to placebo in an obese cohort treated with a pasteurized A. munciphilia​ postbiotic.
Future prospects
The researchers said the future looks bright for postbiotics research, especially when the promise of gene editing is taken into account.
"Probiotic genome editing already exists​101​ and could potentially be used with postbiotics to modify the precursor bacteria, thus generating new postbiotic interventions. Furthermore, advancements in microbiome metagenomic mapping can further elucidate interactions between commensal microorganisms and the intestine as well as strengthen the evidence for postbiotics. This could even be extended to individualized microbiome phenotyping to prevent disease, though this is a long way off," ​they said.
"Postbiotics are safe and stable with a long shelf-life enabling easy storage and transportation and can be administered during antibiotic treatment without affecting efficacy, making them an appealing alternative to probiotics. There is growing evidence for the clinical benefits of postbiotics in the management of highly prevalent conditions including gastrointestinal, dermatological, and neurological disorders as well as respiratory infections and metabolic syndrome," ​they concluded.
Source: Gut Microbes​​​
doi.org/10.1080/19490976.2022.2117508
The clinical evidence for postbiotics as microbial therapeutics​
Authors: Mosca A, et al.
Linked resource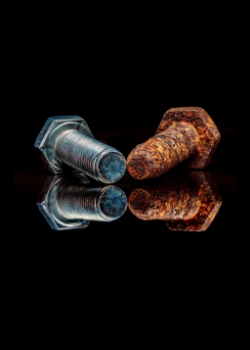 POSTbiotics – New Tools in Microbiome Modulation
In this report, Lumina Intelligence analyses the growing opportunities in POSTbiotics, examining key players, trends, and target consumers in over 25 countries.

Get the report