The emerging opportunity for microbiome modulation to improve sleep
Consumers are increasingly aware of the detrimental effects of not getting enough sleep, and emerging links between the gut microbiota and sleep present opportunities for pre-, pro-, and postbiotics in the booming natural sleep aid category.
Between 10 and 30% of the global population are estimated to suffer from insomnia. According to the CDC, sleep deprivation is estimated to cost the US about $400 billion every year.
As reported today by NutraIngredients-USA​, sales of supplements to support healthy sleep experience a boom during the pandemic years to hit $737 million in 2021. There was some recalibration in the market after the record setting years of 2020 and 2021, but sales were still over $700 million in 2022, according to data from SPINS on the mass* and natural channels**.
The overall market is dominated by melatonin, with magnesium, valerian, and (increasingly) ashwagandha among the other star ingredients in the category. Pre-, pro-, and postbiotics are yet to break into the top 10 for sleep supplements, but the emerging science is increasingly compelling.
For probiotics, ecommerce data from Lumina Intelligence shows that there are a small number of products already on the market with sleep-related claims: Lumina shows only 48 distinct probiotic products on the market making this claim globally as of June 2022. However, sleep saw the highest percentage growth in consumer engagement in the first half of 2022 with reviews up by 164%.
The science​
There is evidence in the scientific literature that shows that partial sleep deprivation may change the microbiota​, while jet lag and shift work can also produce dysbiosis, which in turn can promote obesity and glucose intolerance.​
So, could modulation of the microbiota pre-, pro-, and/or postbiotics improve sleep?
While the number of studies investigating this is still small, the data to date is intriguing. For example, a 2016 paper published in Beneficial Microbes​​ reported that daily supplements of a fermented milk product with Lactobacillus casei​ strain Shirota (the "Yakult" strain) were associated with improved sleep quality of medical students around the time of their national exams.
A Taiwanese study, published in Nutrients​​ in 2021, reported that Lactobacillus plantarum​ PS128 may improve the depressive symptoms and sleep quality of insomniacs
Last year, scientists from the Nutrition-Gut-Brain Interactions Research Centre at Örebro University in Sweden published a paper reporting that four weeks of supplementation with a probiotic mixture containing Bifidobacterium longum, Lactobacillus helveticus​ and Lactiplantibacillus plantarum​ led to improvements in sleep patterns.
In the prebiotics space, a paper was published in Frontiers in Behavioral Neuroscience​​ in 2016 by scientists from the University of Colorado at Denver, the University of California, San Diego and Mead Johnson Nutrition that reported that supplementing the diet of lab rats with galactooliosaccharide and polydextrose, plus lactoferrin and milk fat globule membrane, may improve non-REM sleep in early life and a quicker rebound in REM sleep after stress.
Postbiotics, recently defined by the International Scientific Association for Probiotics and Prebiotics (ISAPP)​ as a "preparation of inanimate microorganisms and/or their components that confers a health benefit on the host",​ appear central to understanding the potential mechanisms of action.
In a 2022 review in Beneficial Microbes​​, scientists from Wageningen University in The Netherlands explained: "The gut microbiome affects the host's health via the production of metabolites and compounds with neuroactive and immunomodulatory properties, which include short-chain fatty acids, secondary bile acids and neurotransmitters. ​
"Several of these metabolites and compounds are independently known as wakefulness-promoting (serotonin, epinephrine, dopamine, orexin, histamine, acetylcholine, cortisol) or sleep-promoting (gamma-aminobutyric acid, melatonin)."​
After reviewing the scientific literature, they concluded that data from human trials support a role for pro-, pre- and postbiotics to improve sleep quality "to some extent", but inconsistencies are evident.
"It should also be noted that most of the trials conducted treatments containing traditional probiotics belonging to a few genera, including ​Lactobacillus, Lacticaseibacillus, Limosilactobacillus, Lactiplantibacillus, Levilactobacillus, and ​Bifidobacterium," ​they added. "However, key metabolites in sleep and stress physiology, such as SCFAs, BAs, and neurotransmitters, can be produced by many more microbial species other than the traditional probiotics. ​
"Therefore, we would advise that prospective research investigates the potential of other microbial species as the next generation pro- or postbiotics to enhance sleep quality and tackle the growing prevalence of sleep problems worldwide."​
Companies like Unilever have already taken note, and have invested big in this area with a partnership with Australian biotech firm Microba Life Sciences​…
Linked resource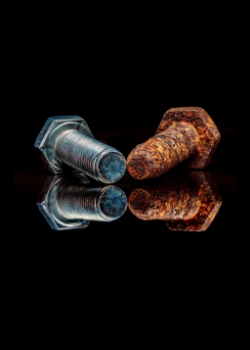 POSTbiotics – New Tools in Microbiome Modulation
In this report, Lumina Intelligence analyses the evolving opportunity on POSTbiotics, examining key players, trends, and target consumers in over 20 countries.

Get the report