The 'untapped' innovation potential of female nutrition: 'A new wave of food and beverage products is expected'
Significant opportunity exists for food and beverage companies to target holistic nutrition for women, according to insight from R&D consultancy Sagentia Innovation.
The availability of nutritional solutions targeting women's health is growing. While back in 2012, fewer than 50 new products were introduced to market, by 2021 this number had exceeded 450.
According to Mintel data, the most active segments of female nutrition have shifted from the more traditional vitamins and supplements; nutritional drinks; and powdered milk products. Today, the market research firm claims the three fastest growing segments for women's nutrition are Bakery; Nutritional Drinks; Sports/Energy and Hot Beverages.
At the same time, the nutritional focus of products is also expanding beyond prenatal, post-pregnancy, and weight loss to encompass holistic needs. This presents an opportunity to food and beverage companies, according to R&D consultancy Sagentia Innovation.
Supporting women across various life stages​
"The specific role of nutrition in female health is finally gaining attention," ​said Ankita Singal-Sareen, senior consultant at Sagentia Innovation.
Although much of the available data on nutrition and health is centred on male physiology, this is changing. "Targeted nutrition could support women across various life stages and the associated physiologic, neurologic, and hormonal variabilities."​
While digestive health, weight and fitness, and energy needs are well-served by existing female nutrition solutions, opportunity exists to focus on areas that are currently underserved, including hormonal balance, cognitive function, and cardiovascular health.
According to Singal-Sareen, products grounded in scientific evidence are most likely to generate interest, trust, and loyalty.
"More work is needed to address the full extent of female nutritional needs, promote holistic health, and potentially contribute to risk reduction for chronic disease. Further fundamental and clinical research will generate female-specific data, especially for younger women, and across a range of racial and ethnic backgrounds."​
A 'new wave' of food and beverage products ​
Of course, many food and beverage makers currently play in the female nutrition space. According to the consultancy, big names such as Nestlé, Kellogg's and Danone sell a range of products aimed at women, such as snacks, breakfast cereals and specialised dairy products. Abbott too sells powdered milk and nutritional drinks for women.
But Sagentia Innovation expects to see a 'new wave' of food and beverage products combined with services that diagnose female nutritional needs to offer tailored support. These could involve a joined-up approach, whereby food and beverage companies partner with consumer health specialists and technology companies.
"Science-led developments in female nutrition will help fill in [current nutritional] gaps, and we anticipate that they will accelerate over the next 12 months," ​said Singal-Sareen.
Keen to hear more about women's health, menopause, and healthy ageing? Come join us at our upcoming face-to-face event in London Positive Nutrition 2023: Healthy Food for the Mass Market​.
Over the course of three days (29-31 March), FoodNavigator journalists will be joined by a host of experts​ from dieticians and nutritional scientists to food entrepreneurs and big brands to examine how the latest nutritional science and technology can meet evolving consumer demands.
For more information or to register, click HERE​.
Linked resource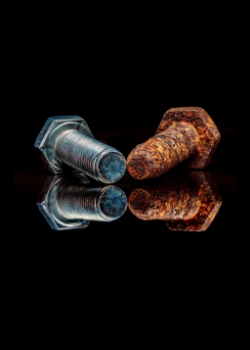 POSTbiotics – New Tools in Microbiome Modulation
In this report, Lumina Intelligence analyses the evolving opportunity on POSTbiotics, examining key players, trends, and target consumers in over 20 countries.

Get the report