Probiotics may regulate glucolipid metabolism, review finds
A new meta-analysis and systematic review finds that supplementation with Lactobacillus and/or Bifidobacterium may significantly decrease BMI, fasting glucose, insulin, triglycerides, and cholesterol levels in patients with type 2 diabetes (T2D).
It was also found that longer intervention periods, as well as multi-strains of probiotics compared with single-strain types, were associated with even greater improvements to metabolism markers.
The Chinese researchers conclude: "This meta-analysis shows that oral probiotics aid in the regulation of glucolipid metabolism in patients with T2DM, primarily indicated by a marked decrease in glucose metabolism and lipid metabolism following treatment.
"These findings suggest that probiotic supplementation can be utilised as a complementary therapy to help prevent T2DM," they add.
Diabetes and the gut​
The prevalence of diabetes is ever-increasing, with 700 million people aged from 20 to 79 estimated​ to have the syndrome by 2045. T2D is a serious medical condition, characterised​ by low-grade inflammation, B-cell depletion, and insulin resistance.
Despite an array of drugs proving effective in treating the condition through increasing insulin sensitivity, their use has been associated​ with significant adverse side effects such as nausea, bloating, and vomiting.
It has been established​ that the microbiome is largely involved in metabolic health. In addition, alterations​ in the gut microbiota have been noted following the onset of T2D, suggesting a significant role of the microbiome in its development.
Previous research​ has highlighted the potential beneficial effects of probiotic supplementation in T2D patients, suggesting that targeting the microbiome may represent an effective alternative to drug-related treatments.
Thus, the researchers conducted a meta-analysis and systematic review of the clinical efficacy of probiotics for T2D.
Review​
The review included RCTs involving participants aged 18 and over, diagnosed with T2D (Web of Science, PubMed, Cochrane Library, and Embase). The search yielded 37 studies with 2502 participants.
It was observed that, following probiotic intervention with Lactobacillus and/or Bifidobacterium species, there were significant reductions in BMI, fasting glucose, insulin, glycated haemoglobin, triglyceride, total cholesterol, and low-density lipoprotein concentrations. In addition, high-density lipoprotein concentrations were found to increase.
Furthermore, it was established that the benefits improved further in those receiving longer periods of up to six-months of treatment with probiotics, compared with two-months or less. This was also noted in those receiving multiple strains, which included both Bifidobacterium and Lactobacillus species, compared to single-strain probiotic treatment of Lactobacillus alone. 
Explained​
The review provides strong evidence to conclude that probiotic supplementation may improve glucolipid metabolism in patients with T2DM, suggesting its potential as an alternative therapeutic treatment approach.
The researchers explain the potential mechanisms of action behind the results: "Changes in the gut microbiota frequently accompany the onset and development of T2DM. For instance, compared with healthy individuals, patients with T2DM often have lower alpha diversity in their gut microbiota, in addition to a greater relative abundance of Gram-positive bacteria and actinomycetes, and a lower relative abundance of Gram-negative bacteria."
"Oral probiotics can increase the abundance of certain intestinal microbiota to therefore alleviate metabolic syndrome problems and improve immune function in obese adults," they conclude.
Yet, the report drew attention to potential limitations, including variations in the probiotic dosages used between studies, and urge for further research to investigate the effects of differing strains and dosages.
Source: Nutrients
https://www.mdpi.com/2072-6643/15/14/3240​
"The Effect of Probiotic Supplementation on Glucolipid Metabolism in Patients with Type 2 Diabetes: A Systematic Review and Meta-Analysis"
by Rui Xiao, Linlin Wang, Peijun Tian, Xing Jin, Jianxin Zhao, Hao Zhang, Gang Wang and Minmin Zhu.
Blog Post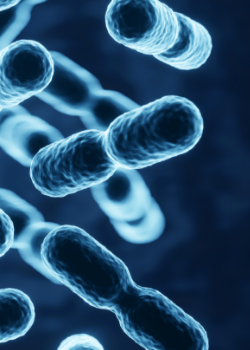 Brazil and Mexico: A tale of two LATAM eComm markets
While awareness of probiotics is high across Latin America, the eCommerce landscape for probiotic supplements differs significantly between Brazil and Mexico. Click to read more.

READ NOW