Menopause-supporting products the 'next big opportunity' according to Lumina report
The roles of the microbiome and probiotics in supporting the menopause could be a key growth area as the process, combined with healthy ageing and gut health, gives rise to niche products aimed at women navigating this stage of life.
That's the view of a new report​​ by Lumina that lays bare the emergence of naturally derived treatment options and the market forces combining to create demand.
These include the struggle with physical and cognitive symptoms, fluctuating hormone levels, and long-term health consequences of declining oestrogen levels, like rising cardiometabolic risk factors and osteoporosis.
"The perfect storm is brewing, as the new probiotic science will meet new policies in the workplace,"​ comments report author Ewa Hudson, Market Analyst, Specialisation: Health and Wellness, Microbiome at Lumina Intelligence.
"The new understanding of microbiome modulation aimed at helping menopausal women to alleviate the negative symptoms will come at the time of a hugely raised awareness of how badly highly skilled and experienced menopausal women can suffer, how they are being pushed out of work when no allowances are made during the work hours.​
"Only last week we heard ​calls​​​ for a new Menopause Ambassador in the UK parliament,"​ adds Hudson, who is also Director of Insights at Lumina.
Early adoption​
The report suggests women may resort to purchasing probiotics earlier in life with moves to include probiotic supplements into their daily routines to promote healthy ageing.
It profiles 16 probiotic-focused products currently available and includes combination products featuring botanicals alongside probiotics.
Whilst some products are aimed at menopausal women at various stages of life, others alleviate menopausal symptoms alongside a wide range of other benefits.
The report's product review also highlights common symptoms, like hot flushes, weight gain and mood, are frequently addressed by menopause-positioned supplements.
In contrast, others like insomnia, remain ignored by the brands that dominate this segment.
"Insomnia is one of the tougher symptoms of menopause, making women feel like…zombies,"​ explains Hudson.
"The prevalence of insomnia has shot up across all populations, not just the menopausal women.​
"The rates continue to rise despite a large range of non-probiotic solutions available on the market, which means that something clearly missing in the way insomnia has been tackled to date,"​ she adds.
"I am very hopeful that either pure probiotic products or perhaps even more so 'combo' products, probiotics mixed with other ingredients, where probiotics enhance the overall benefit, could open another avenue."​
Inebios and Guna​
According to the American Congress of Obstetricians and Gynaecologists 6,000 US women reach menopause every day.
Grand View Research estimates the global menopause market​ size will reach over 22bn by 2028 and is expected to expand at a CAGR of 5.7% from 2021 to 2028.
The industry is starting to take notice, says Hudson, who believes that while the market is still very much in its infancy, the momentum is there from large population studies to build on the advances made in this area.
While smaller firms such as Belgium-based Inebios and Italy's Guna making available a range of probiotic-focused products that address menopausal symptoms, the market's potential is not lost on larger firms.
Phenology & Frutiflow​
DSM-backed personalised nutrition initiative Hologram Sciences has launched Phenology, its menopause solution that includes a gummy-based daily nutritional supplement regimen for tackling hot flashes and stress.
DSM already make available Fruitflow, an ingredient made from bioactive compounds found in the jelly around tomato seeds.
The ingredient is said to smooth blood platelets, protecting against hyperactivity and unwanted blood clots, which can occur more readily during menopause.
Other ingredients of note include hyaluronic acid that can be used to manage the associated symptoms like burning, irritation, dryness, and painful sex.
Other ingredients making research waves includes Swedish flower pollen, said to provide powerful, hormone-free relief from menopause symptoms like hot flashes and night sweats.
For other symptoms like urinary incontinence the use of Crateva nurvala​​ stem bark extract, horsetail stem extract, and Japanese evergreen spicebush root extract.
Menopause stages​
The report also discusses peri-menopausal, menopausal products that can offer alternatives to hormone replacement therapy (HRT), improve mood swings and sleep, as well as tackle libido.
Products currently available on the market include HRT alternative Menoligna, a combination product containing 300mg of SDG lignans, naturally occurring phytoestrogens.
Affron is a saffron-based product designed to manage mood swings and improve sleep while NEM is a product focused on joint health and prevention of cartilage degradation.
For the post-menopausal women, product focus so far has been on bone health with examples including Osfortis. Lifenol is another product that addresses bone loss, hot flushes and sleep.
"​The "menopause" universe is still subject to too many taboos, and we need to raise awareness of the three distinct states of menopause: peri-menopause, menopause, and post-menopause, and offer products explicitly targeting these stages,"​ adds Hudson.
"In May this year, NutraIngredients Awards inaugurated ​Innovation in Women's Health Award​ where I was privileged​ to be a judge.​
"Menopause was key benefit of numerous applications, with a fantastic range of peri-meno/meno/post-meno products in various stages of market entry.​
"This highlights a growing level of investment in science, product development and commitment to menopausal women."​
To purchase the report 'Uncovering White Spaces: Probiotics to emerge as first port of call for a smooth menopausal transition and beyond,' visit Lumina's website​​.​
Linked resource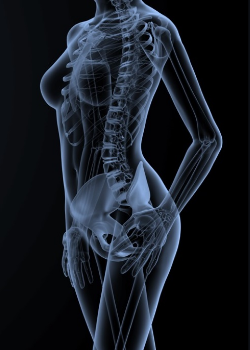 Probiotics for a smooth menopause transition
In this report, Lumina Intelligence reviews the shifting perceptions of menopause, overviews some of the recent science studies and zooms in on the current offering within this niche.

Get the report