PROBIOTA EUROPE 2021 – A FORTNIGHT TO GO!
Join DuPont, Danone, Winclove, ADM, Lonza and more at Probiota: Two weeks to go!
The countdown is on as two weeks remain before NutraIngredients gathers the very best microbiome researchers and global business leaders as Probiota goes online for the first time.
With Spain's landmark decision to allow the use of the term "probiotic" the time to consider the future of the microbiome has never been more critical.
This issue and many others is ripe for discussion as Probiota looks to discuss the changing landscape, the lessons learned so far, and what comes next for probiotics and prebiotics across the European Union.
As usual, 2021 spaces are filling up fast... make sure you register​​ your place for free on the event website​​ and join us once again for a three-day exploration of the probiotic, prebiotic and microbiome space.
Moving from a sell-out event​ with over 500 people to an online environment is no mean feat but think of it as a temporary relocation as the congress continues to explore the frontiers of prebiotic, probiotic and microbiome science.
With the full programme now finalised and available to view​​​​, the next step is to choose which of the sessions you'd like to attend and make your interest known before it's too late!
The industry is out in force for this event as big names set to take part include DuPont Nutrition & Biosciences, Danone, Winclove, ADM, Lonza, Sandwalk Bioventures, S-Biomedic, Lux Research, Atlas and veMico. Will you be joining them?
After the success of 2020, reserve your spot at the summit before it is too late. ​
Registrations are open, but spaces are filling up fast!​ ​
Probiota is not complete without the academic and research side of things, where a host of researchers and scientists are on hand to offer the best scientific insights and innovations that will shape the industry's future.
Leading voices confirmed include:
Livia Menichetti, Director General, EHPM (European Federation of Associations of Health Product Manufacturers)
George Paraskevakos, Executive Director, IPA (International Probiotics Association)
Elaine Patterson, Senior Scientist and Technical Lead of the Brain Health Platform at DuPont Nutrition & Biosciences.
Udo Herz, Medical and Science Director at Danone Nutricia Specialized Nutrition
Daniel Ramón Vidal, PhD, Vice President, R&D Health & Wellness at ADM
Dr Zain M Saiyed, Associate Director, R&D, Ingredients Innovation, Lonza Capsules & Health Ingredients
Dr Luis Gosalbez, Managing Director and co-founder at Sandwalk Bioventures
Dr Orla O'Sullivan, Senior Research Officer at Teagasc Food Research Centre
Dr Vanessa Stadlbauer, Clinical gastroenterologist & hepatologist and associate professor at the Medical University of Graz
Dr Ruiari Robertson, Postdoctoral Research Fellow at Queen Mary University of London
'At the heart is connection'​
"I'm delighted that the pandemic hasn't put a dent in our efforts to bring the very best of Probiota and what the event offers to our loyal attendees,"​ said NutraIngredients' Science and Technology Editor Will Chu.  
"At the heart of Probiota is connection. Connecting people, ideas and concepts. We'll do our upmost to continue in this vein and provide that central point of exchange either face-to-face or virtually.​
"Last year was another sell-out event, with places running out ahead of the event. I'm confident that attendees will find the online switch seamless as our speaker line up maintains the standards we've set over the years."​
The final word is with our sponsors as Probiota continues to attract industry support and the usual high-level of industry knowledge and insights they bring to the event. They include, Howaru, Winclove Probiotics, Bifodan, International Probiotic Association (IPA), ADM, Lonza, Ganeden, Lesaffre, Morinaga, Probi, Probiotical and Roelmi HPC.
As always, we are also grateful for Probiota's supporters, which this year includes Atlantia Food Clinical Trials, Aquamin, Biosearch Life, Sacco System and Sensus.
Register now for Probiota 2021!​​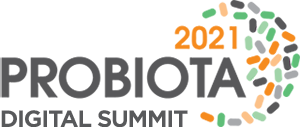 9 - 11 FEBRUARY, 2021   ●   3-DAY SUMMIT
Connecting the business and science of the microbiome