EDITOR'S SPOTLIGHT: STARTUP FOCUS
Hologram Sciences one-stop destination for menopause solutions
Hologram Sciences has launched Phenology, its new women's health brand offering a one-stop destination for menopause solutions that it hopes will redefine the experience with a holistic approach addressing health and beauty solutions.
A debut women's health brand concept designed to holistically improve every aspect of the menopause experience including the physical, mental, and emotional impacts has been launched by Hologram Sciences that has the backing of DSM. 
Phenology offers a collection of personalised beauty and wellness products and services, including a revolutionary at-home hormone testing and tracking device, on-demand in-app coaching, as well as a comprehensive line of science-backed nutritional supplements with patent-pending ingredient combinations, and naturally powerful wellness and beauty essentials.
At the helm of Phenology are Jessica Graham, General Manager of Phenology and Chief Marketing Officer of Hologram Sciences, and Dr Kourtney Sims, a board-certified OB/GYN, and certified plant-based nutrition expert.
Jessica and the women-led Phenology team have developed a system of science-backed menopause solutions with the aim of helping women feel their best throughout the menopause.
A critical unmet need​
Menopause can show up in different ways, last for months or years, impact work, daily life, relationships, and self-esteem, the company says.
Phenology's iniative has been designed to help women address a broad range of the most prevalent and bothersome symptoms brought on by the hormonal changes associated with perimenopause and menopause.
They say the menopause presents a $600bn industry opportunity and yet remains a significant unmet need. There are few comprehensive, science-backed and diagnostic-led health and wellness solutions that exist, and this has been a key driver for developing Phenology, those behind it say.
CEO of Hologram Sciences, Ian Brady, said: "At Hologram Sciences, we're on a mission to provide people with more holistic solutions that address the complexities of human health – by creating and rapidly scaling solutions that are backed by proven science, pioneering technology, and habit-building.​
Menopause is a perfect example of an unmet need, where a holistic solution like Phenology can significantly improve quality of life"​.
Science-backed​
Phenology's evidence-based products provide relief across a range of key symptoms including a gummy-based daily nutritional supplement regimen for tackling hot flashes and stress*, rescue products like a cooling mist and roller, as well as specially formulated skin care and beauty products. For a deeper look at Phenology's estrogen and THC-free daily wellness and beauty relief regimen see here.
Chief Science Officer of Hologram, Nate Matusheski said: "We have taken great care to select proven active ingredients that can deliver positive outcomes for some of the key symptoms of menopause. Our patent-pending combinations include DSM's GeniVidaTM genistein for hot flashes, combined with saffron extract for mood. For the face cream we included DSM's PENTAVITIN, HYA-ACT and BEL-EVEN products for exceptional texture and anti-ageing properties​".
First mover ​
To offer the most advanced at-home hormone testing, Phenology has an exclusive partnership with inne, a Berlin-based biotech company, to produce a novel, non-invasive hormone testing and tracking platform called the inne Minilab, which captures daily saliva samples and records real-time measurements of progesterone in less than 30 minutes — a first of its kind in the US.
CEO of inne, Eirini Rapti, said, "This is our first integration of the Minilab with Hologram Sciences' portfolio and we are looking forward to the many future applications of our technology that will be integrated in Hologram concepts. It's time we create solutions so women can focus ​on living their best lives and our partnership with Hologram Sciences will accelerate our mission to change the lives of even more women."​
Hologram Sciences is a consumer-facing health tech company that aims to help people get healthier and feel better through innovative personalised nutrition solutions. Backed by DSM, it wants to bring together the latest evidence-based supplementation and technology.
Linked resource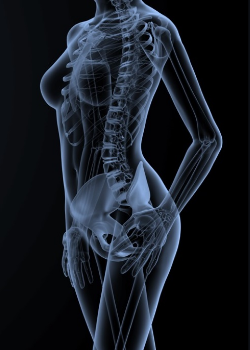 Probiotics for a smooth menopause transition
In this report, Lumina Intelligence reviews the shifting perceptions of menopause, overviews some of the recent science studies and zooms in on the current offering within this niche.

Get the report