Seed Health partners with Axial Therapeutics for gut-brain program
The joint development program between Seed and Axial aims to develop next-generation probiotics and therapeutics to modulate the gut microbiota to target areas like anxiety, depression and mental well-being.
The program builds on the work of Axial co-founder and Board Member and Seed Health Board Member Dr Sarkis Mazmanian, whose California Institute of Technology (Caltech) lab first discovered the critical contributions of intestinal microbes and microbial metabolites in neuropsychiatric conditions.
"Until recently, we've lacked clarity into how the gut microbiome regulates emotions and impacts complex behaviors,"​ explained Dr Mazmanian, who is the Luis & Nelly Soux Professor of Microbiology in the Division of Biology & Biological Engineering at Caltech.
"A growing body of research is advancing understanding of the gut-brain axis and revealing the potential for microbial innovations to maintain or even improve mental wellbeing. The collaboration between Seed Health and Axial Therapeutics will translate this breakthrough research into novel probiotics and living medicines for a range of cognitive and neuropsychiatric outcomes."​
Seed Health Co-founder and Co-CEO Raja Dhir told NutraIngredients-USA that the initial phase of the gut-brain program is focused on discovery and development, "exploring both consumer health and therapeutic applications in tandem. Our initial focus is on consumer health endpoints and using this data to inform future therapeutic trials under IND,"​ said Dhir, who will oversee the project along with Seed's recently-appointed Chief Scientific Officer (CSO) Dirk Gevers.
Dhir added that the development of single vs multi-strain formulations will depend on the health outcome they are targeting by indication, and the functional properties they find to be most efficacious. "Neither approach will use species or strains that currently exist in the consumer market making claims related to the gut/brain axis,"​ he added.
Gut-brain axis​
The microbiota-gut-brain axis is a bi-directional interaction between the gastrointestinal tract and the nervous system.
Dr Mazmanian's lab was the first to discover that molecular signals from gut bacteria can profoundly influence anxiety behavior. More recently, a study published in Nature​​ from the Sarkis Mazmanian Lab revealed that specific microbes alone can modulate neuronal activity in the hypothalamus to reduce levels of the stress hormone corticosterone (known in humans as cortisol) and regulate social behaviors. 
"The work of Dr. Mazmanian and the Axial team brings us to a critical inflection point in gut-brain research, unlocking insights that allow movement beyond correlation to causation,"​ said Dr Gevers. "We now have the human-centric data defining the gut-mediated mechanisms that influence behavior. At the same time, we reveal the potential to harness specific bacterial strains to repress the metabolites implicated in a range of neurological applications."​
Stewart Campbell, CEO of Axial Therapeutics, which was co-founded by Dr Mazmanian, added: "Axial was founded to help realize the potential of the gut-brain axis as a new framework for the treatment of mental health and neurological conditions. This collaboration with Seed Health complements our existing work in small molecule therapies and expands the application of our research and opportunity for impact."​
Growing the team​
Seed also recently announced the appointment of Sheri Simmons, PhD, as its Vice President of Discovery. "We're so honored to have Sheri join Seed," ​Dhir told us. "With over a decade of experience in translational microbiome research, Sheri will advance our discovery efforts across research programs spanning gastrointestinal and digestive health, women's health, skin and oral care, pediatrics, mental health, metabolic function and nutrition. ​
"Alongside Dr. Gevers, she'll help to scale our platform to enable rapid, efficient advancement of microbial research to market."​
IND​
This new project will not be Seed's first foray into the world of INDs, having previously obtained an IND for its Daily Synbiotic DS-01 for IBS​. Dhir said that trial, which is taking place at Beth Israel Deaconess Medical Center, is currently still in progress.
"With a unique clinical trial design, we are not only collecting urine, blood, and fecal tissue to assess mechanism of action, but we are also collecting qualitative data from subjects who are using a smartphone application to report day-to-day gastrointestinal symptoms such as bloating,"​ he said. "We're looking forward to assessing the impact of DS-01 on IBS as soon as possible, as well as the potential for mobile monitoring applications to enrich clinical research and improve human quality of life."​
Linked resource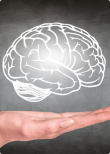 The gut-brain axis: Psychobiotic opportunity in 25 countries
Lumina reveals the evolution of 'psychobiotics' in 25 e-commerce markets as the Gut-Brain Axis has quickly become the most promising area for probiotic development.

Get the report