Postbiotics show blood pressure lowering potential: RCT
Acetate and butyrate – compounds derived from the gut microbiota – may lower blood pressure in untreated hypertensives, says a new study from Australia.
Using acetylated and butyrylated high amylose maize (HAMSAB) — described as a fermentable fiber engineered to deliver sustained high levels of acetate and butyrate – scientists from Monash University report that three weeks of supplementation led to a 6.1 mmHg reduction in 24-hour systolic blood pressure compared to placebo.
"Thus, fermentable fibers such as HAMSAB might be used to restore gut microbial communities that support the production of SCFAs,"​ wrote Hamdi Jama and Francine Marques in Nature Cardiovascular Research.​
"In the future, this strategy may help to alleviate the global health burden of hypertension and associated cardiovascular disease."​
"Clinically significant"​
Commenting independently on the study, Noel Mueller, Associate Professor at the Johns Hopkins Bloomberg School of Public Health, told the journal: "The main limitation of this randomized trial was the small sample size. However, the fact that the authors observed differences in their primary outcome despite only having 20 participants suggests that the effects of their intervention are quite strong and clinically significant." ​
Definitions​
The study supports the potential cardiovascular potential of postbiotics, which are defined by the International Scientific Association for Probiotics and Prebiotics (ISAPP)​ as a "preparation of inanimate microorganisms and/or their components that confers a health benefit on the host".​
Fermentable fiber such as high amylose maize is also a prebiotic, defined by ISAPP as "a substrate that is selectively utilized by host microorganisms conferring a health benefit".​
Study details​
The Monash researchers recruited 20 people with untreated hypertension to participate in their double-blind, placebo-controlled, randomized cross-over phase 2 trial. The volunteers were randomly assigned to receive either HAMSAB or placebo for three weeks. After this, there was a washout period and they then crossed over to the other intervention group for a further three weeks.
The data indicated that HAMSAB consumption did increase plasma levels of acetate and butyrate, and this was associated with significant reductions in 24-hour, average day, and average night systolic blood pressure.
Changes to the composition of the gut microbiota were also recorded by Jama and Marques, with "increased the prevalence of producers of acetate and butyrate such as​ Ruminococcus gauvreauii".
Commenting on next steps for this promising research, the researchers called for "multi-center trials with a larger sample size and longer-term follow-up will yield more conclusive results. ​
"Importantly, such a study would provide more insight into the large-scale feasibility of gut microbial strategies to treat hypertension. Further investigations might reveal the proportion of patients with hypertension amenable to this therapeutic approach and identify super-responders that could benefit from HAMSAB treatment."​
Source: Nature Cardiovascular Research​
2023, Volume 2, Pages 18–19, doi: 10.1038/s44161-022-00204-8​
"Gut microbial metabolites lower blood pressure in patients with hypertension"​
Authors: H.A. Jama & F.Z. Marques
Linked resource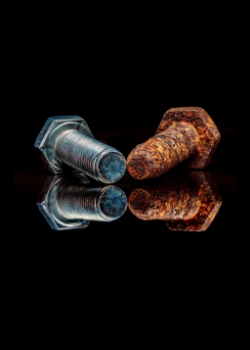 POSTbiotics – New Tools in Microbiome Modulation
In this report, Lumina Intelligence analyses the evolving opportunity on POSTbiotics, examining key players, trends, and target consumers in over 20 countries.

Get the report