ADM on pet supplements: 'Everything that is visible is a concern to a pet owner'
Pet ownership soared during the pandemic and pet parents became attuned to the health of their canine and feline companions. Pet supplements will soon be a billion dollar category in the US, but there remains at least one exciting white space…
One impact of the COVID-19 pandemic was the increase in the number of pets, and the US counts 5 million more pets since the start of the pandemic.
And spending more time at home means owners became more aware of the health of their pets, and that translated into spending more money on supplements to boost the health of their furry babies.
According to Packaged Facts, sales of pet supplements grew 21% in 2020 to nearly $800 million and are predicted to pass $1 billion by 2025.
"Everything that is visible is a concern to a pet owner. They will do something about it,"​ Gustavo Zenaide, Vice President of Pet & Animal Well-being for ADM's Animal Nutrition business, told NutraIngredients-USA.
As such, skin and coat are still areas of concern for owners, as is digestion (if a pet's digestion is disrupted or upset, that is very obvious to an owner). The two big categories within pet supplements are hip and joint, plus oral health, both of which are visible to an owner.
One area that is perhaps less obvious to spot or may manifest in different ways, is anxiety and mood. There were reports that animals became more anxious at the start of the pandemic as owners shifted from being away during the day to being at home all the time. As pets and owners became accustomed to this new home working arrangement, such anxieties declined, but pets are now faced with owners transitioning back to office work, at least a couple of days per week – a change that is again causing anxiety.
As such, stress management options are also on the rise, including products formulated with CBD.
Probiotics and gut health​
According to Lumina Intelligence, probiotics for pets is "a big white space up for grabs"​. Lumina tracks online engagement with probiotic and postbiotic products in 25 countries and noted in its January 2023 Probiotics for Pets​ report that there were just over 120 probiotic products for animals as of June 2022.
"Generic probiotics species almost completely dominate the segment, indicating that there is still plenty of potential for premiumization by means of proprietary ingredients," ​stated the report.
ADM offers a range of postbiotics and probiotics for pets, said Zenaide. Top of the list is its Bacillus subtilis​ DE111 that is supported by human clinical trials to support healthy digestion, regularity, and immune function.
The company also offers ES1 (Bifidobacterium longum​ subsp. longum​ CECT7347), which has been shown to support healthy gut function in humans.
As Lumina points out: "As it turns out, the assumption that, if probiotics are beneficial for people, then their impact on animal health may be similar, is not all that far-fetched. ​
"A recent review entitled Perspectives and advances in probiotics and the gut microbiome in companion animals, published in the Journal of Animal Science and Technology, points out that canines are considered animal models for the study of the human microbiome because of the high structural and functional similarities between canine and human microbiomes."​
ADM also offers BPL1 (Bifidobacterium animalis​ subsp. lactis​ CECT8145) as both a probiotic (live microorganism) and a postbiotic with both clinically documented to improve aspects of metabolic health in humans. 
Formats & claims​
Looking at formats for all pet supplements in the market, Zenaide said that chews and dental sticks are the two big ones, and this is linked to their convenience. Powder is also being used quite a lot as owners sprinkle it on top of pet food.
"One format I'm seeing is paste for both cats and dogs," ​he added. "Paste is a good format because the pet can lick it out of the tube."​
Much of the pet supplement space is made up of products formulated for one specific claim (joint health or skin health, for example), but we have also seen more products with claims around general wellness and product that address multiple health areas over the last 1.5 years, said Zenaide.
Claims such as "Vet recommended" and "Vet Strength" are also seen in the market, he added, and these typically contain doses that will be higher as way to communicate efficacy may be higher.
Linked resource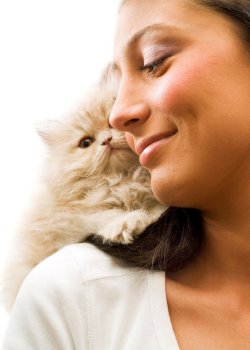 Uncovering White Spaces – Probiotics for Pets
In this report, Lumina Intelligence examines the global online market development of probiotics for animals (predominantly pets), highlighting several opportunities for growth.

Get the report