Insights from Probiota 2023
VIDEO: 4D evolution of the EU microbiome market with innovation driving growth
With the strong growth of the European 'biotics' market revealed in the doubling of online product reviews, Lumina Intelligence ecommerce insights highlight postbiotics, women's health and synbiotics as key opportunities.
During the presentation on the microbiome modulation e-commerce market at Probiota earlier this month, Ewa Hudson, director of insights at Lumina Intelligence discussed the continued success in probiotic sales, with new species including Leuconostoc dextranicum, S. exiguous​, and S. turicensis​, spearheading growth.
Hudson specified top performing brands in the space, including Bio-Kult and Symprove, whilst ZIPVIT was observed as the market disruptor and NUTRI & CO was the leader in France's probiotic e-commerce market due to using their science and social media marketing strategies.
The strong potentials of postbiotics as new market entrants were also spotlighted in the talk, with opportunities for development highlighted in their currently small-scale 3% share of probiotic products.
In contrast, synbiotics hold a 51% share within European probiotic supplements and consumer engagement with these products is particularly high, highlighting the significant evolution of the market. 
Probiotic performance​
With a predicted market size of 2.6bn in 2023 following a reported growth of 18.2% last year, Hudson explained the success of the probiotic category is largely thanks to recently passed legislation strengthening awareness and trust from consumers.
"Microbiome diversity will be strengthened by the recently approved term of 'Probiotic' in several countries including France and Poland, as well as the claim 'contributes to the balance of intestinal flora' in France.
"It will strengthen the recognition of probiotics by consumers at the bottom line, but it won't affect the subcategories, such as psychobiotics. So, this is a great start, but more needs to be done," she urged.
When reviewing product performance in the field, Hudson stated the health categories identified to have the greatest percentage growth in review totality in 2022 included respiratory, oral health, and antibiotic recovery, when compared to previous years. She hypothesised that their popularity resulted from consumers coping with the aftermath of the pandemic.
Following online engagement analysis, she discussed the categories identified as white spaces for development, including fertility, arthritis, and blood glucose, in which products all received the most positive reviews.
"Perhaps this is more where pharma fails… because consumers are seeking pharmabiotic alternatives when other treatments aren't working. So, while we are looking at the legislation for postbiotics, we should revisit this for pharmabiotics too," she explained, suggesting the blurring of pharmaceutical and biotic categories.
Speaking about other growth opportunity areas, she added: "There's still a good amount of interest in menopause and the hormonal space. There's also a lot of interest in Polycystic Ovary Syndrome."
Postbiotics​
Hudson drew attention to Lumina's recent focus on postbiotics, specifying a 10% increase in customer engagement driven by postbiotic cosmetics since the second half of 2022. She explained that Lumina's postbiotic tracking only officially began in 2022 as a result of the ambiguity surrounding its definition.
"We have been tracking probiotic cosmetics for a number of years, without realising that many of these products were actually postbiotics cosmetics, not probiotics.
"Bifida Ferment Lysate is the leading ingredient here - customers really responded to products containing this ingredient."
She explained that the data collection was hard to do due to confusion around the ISO definition.
"When we took this definition to our analysts, who all have higher education but are not scientists, they weren't able to understand it. Particularly the word 'inanimate'. They didn't know how to take this definition and use it to identify products."
She added that inconsistent use of the word by brands didn't help this matter.
"We have a range of products that call themselves postbiotics. In other cases, there are no indications on the label that products were postbiotics at all. So how are consumers meant to identify postbiotics if we struggle? They will never be able to spend the time assessing what is and what isn't using the definitions. That is one key take away we have from this research.
"Who should be the body to establish a consumer-friendly definition? The World Health Organisation? Local governments? I'm sure that the experts present in this room may be in a better position to get it right," she emphasised.
Synbiotics​
Combination biotics were also discussed in terms of their market prevalence, with potential for growth in probiotic products containing additional active ingredients. 
"The benefits that can be derived from the combination of probiotics with other ingredients are also being recognised by other countries. And as we all grow and learn, we see more of these products coming to the market." 
She underlined menopause as a category with strong potential for combination biotic development, as well as highlighting opportunities in the pet market: "We can see that pets are driving the engagement, with star ratings well above that of women and adults. Owners will use probiotics when their pets have diarrhoea or constipation, so clearly, they must see a benefit. This is looking very promising for the category…"
"We can see that there is plenty of room for product growth here."
Linked resource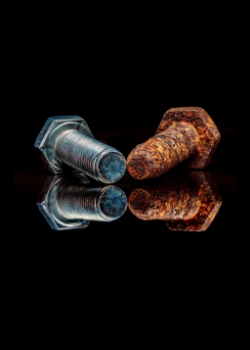 POSTbiotics – New Tools in Microbiome Modulation
In this report, Lumina Intelligence analyses the growing opportunities in POSTbiotics, examining key players, trends, and target consumers in over 25 countries.

Get the report