Gut microbiome, menopause, and healthy ageing in the spotlight at Positive Nutrition Summit 2023
How is gut health, menopause, and healthy ageing shaping food innovation? Join us at FoodNavigator's Positive Nutrition Summit to find out.
Our sister publication FoodNavigator is putting nutrition forward food and drink centre stage at Positive Nutrition: Healthy Innovation for the Mass Market. The face-to-face event will run 29-31 March in central London.
Our full list of speakers can be found here​, and the advance programme is available here​.
Over three days, Positive Nutrition 2023 will take a deep dive into core themes, including the role of food as medicine. Under this umbrella, we'll be hearing from Miguel Freitas, PhD​, VP Scientific Affairs at Danone North America​, who through decades of experience and personal intrigue, has studied and worked on the complex interaction between probiotics, the gut and microbiota.
During his 20+ years at Danone, Freitas has brought his passion and expertise to this field, and as vice president of scientific affairs at Danone North America, he has helped the global food and beverage company translate the growing body of evidence on different probiotic strains into a range of consumer products. He is proud to have been a driving force behind new fermented dairy products containing both probiotics and prebiotics.
Go with your Gut: How the Evolving Science and Consumer Understanding of Biotics and the Gut Microbiome are Shaping Food Innovation
Speaker: Miguel Freitas, PhD​, VP Scientific Affairs at Danone North America​
A strong and rapidly growing body of evidence suggests healthy gut bacteria is a foundation of overall human health, and consumers are more interested in gut health and biotics than ever before. This trend is driving food and beverage innovation on a massive scale as brands rush to formulate products marketed to positively impact the microbiome, for example foods and beverages that include probiotics and prebiotics. While there are benefits to making products aimed at improving gut health available on a wider scale, not all new products are driven by the science and there is a significant amount of consumer confusion around biotics and the way these products are developed and labelled. How can food and beverage innovators best leverage the evolving research to tap into this increasing demand while accurately translating the science?
• Understand the science behind biotics and the gut microbiome and their connection to overall human health.
• Understand consumer knowledge and the most common misperceptions related to biotics and the gut microbiome.
• Discuss current food and beverage innovation around biotics and best practices for accurately translating the science and various product benefits.
Healthy ageing is another key focus of FoodNavigator's Positive Nutrition Summit. Under this pillar, we'll welcome Heather Jackson​, Co-Founder, GenM​ to the stage. Jackson has a passion for social movement and extensive experience in the field of diversity, gender-balanced business and talent management. GenM is uniting brands such as Boots, Co-op and M&S to take menopause seriously across all areas of business.
Menopause is the New Vegan
Speaker: Heather Jackson​, Co-Founder, GenM​
The last few years have seen the menopause enter the national conversation like never before, offering unprecedented potential. Food, drink and nutrition brands have the purposeful opportunity to serve this audience and support menopausal consumers. In this talk, Heather will explain why brand-led progress can take nutritional menopause support to the next level. With 20% of the population in menopause at any one time, this societal issue impacts everyone. Through purposeful collaboration, the menopausal audience can reach the same status as the vegan market.
Menopause is not a women's issue per se - it's a societal issue that affects everybody
The nutrition industry has a purposeful and powerful opportunity to cater to the menopause
Menopause affects every area of business from new product development to product signposting to marketing to HR
Since by 2050 the population of over 65s is expected to reach almost 150m in Europe, healthy ageing is another key focus at the Positive Nutrition Summit. In our panel discussion Living Well for Longer: Healthy Ageing and Diet​, we'll look at the F&B innovation required to address specific needs of this rapidly expanding, and generally affluent, consumer group. Gains are expected for products that cater to this older demographic by boosting immunity, bone, joint, muscle, cognitive, heart, skin, eye, and digestive health.
Panel: Living Well for Longer: Healthy Ageing and Diet​
Panellists: ​
Prof Louise Dye​, Professor, University of Leeds​
Dr Craig Rose​, Founder & CEO, Seaweed & Co​
Avi Roy​, Co-Founder, UDA​
Prof Paula Varela​, Senior Researcher – Sensory and Consumer Science, Nofima​
And it's not all about gut health, healthy ageing and menopause. Over three days Positive Nutrition will take a deep dive into five core themes:
Session 1: Rethinking Reformulation​
Nutritionists have been encouraging us to eat more fruit, veg and whole grains for decades - but this approach has failed to tackle issues like obesity. Reformulation and innovation are therefore key to securing a healthier and more sustainable future for food. In this session, FoodNavigator journalists will be joined by an expert line-up of speakers to discuss how public health challenges can be met by leveraging technical advances and ingredient innovation. What will healthier products look like in 2023 and beyond?
Session 2: Plant-Based Potential​
Most of us need to increase the plant-based content of our diet to meet government-backed recommendations like the Eatwell Plate. But with the term 'plant-based' being stretched to include anything from ultra-processed burger patties, to bakery products and vegan nuggets, is there a risk that the plant-based category is falling fowl of health-washing? How can innovation in the plant-based space ensure products are delivering nutritionally dense, clean label products that also meet the organoleptic expectations of consumers?
Session 3: Food as Medicine​
Between dietary interventions that promise to help reverse the onset of NCDs like obesity and a rejection of 'diets' in favour of wellness maintenance and body positive weight management, a more nuanced understanding of the relationship between diet and health is coming to shape consumer attitudes to food – and the innovation strategies of the brands that serve them. But, looking beyond the hype, what ingredients and strategies are truly delivering in this area? And how can the benefits be communicated?
Session 4: How Tech is Transforming Wellness and Diet​
Digital technological developments are having a profound impact on what we eat. From digital apps that promise personalised dietary advice and consultation, to AI that can help reformulate products further and faster, we'll analyse what the digital revolution means for positive nutrition and population health.
Session 5: Lifecycle Nutrition​
The nutrients we need change dramatically as we age. From tot to teen, zoomers to boomers, our bodies need very different diets to support wellness. What innovation opportunities does the deepening understanding of lifecycle nutrition offer and how can the food industry meet the segmented needs of the mass market?
Positive Nutrition will bring together stakeholders from industry, academia and civil society to profile the latest in nutritional science and discuss why good food is good business. Alongside the informative and interactive content programme, the three-day event will be packed with quality networking opportunities for you to connect with your peers and discuss the innovation opportunity presented by healthy innovation for the mass market.
For more information or to register, click HERE​.
Linked resource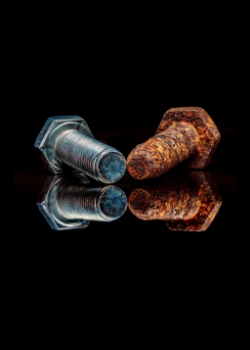 POSTbiotics – New Tools in Microbiome Modulation
In this report, Lumina Intelligence analyses the evolving opportunity on POSTbiotics, examining key players, trends, and target consumers in over 20 countries.

Get the report