NutraIngredients Awards 2020
Who made the final? NutraIngredients Awards shortlist announced
NutraIngredients is pleased to announce the shortlisted finalists for the 2020 edition of the NutraIngredients Awards ... with the winners to be announced in the first online awards ceremony.
Rewarding true innovation, long-term market success and cutting-edge research in healthy foods, supplements and functional nutrition, the virtual 2020 NutraIngredients Awards​​ will be an industry-wide celebration of success.
The awards, which have traditionally been hosted as a gala dinner in association with Vitafoods Europe, will move online this year and will see a strong shortlist of 34 finalists in 10 categories – plus our special NutraChampion award to be given out.
Our expert judging panel have trimmed down the huge number of entries to create a shortlist of finalists that will now go forward for the final round of judging in the coming weeks.
For the third year, the 2020 NutraIngredients Awards will also honour personal achievement and the power of individuals to do good with our NutraChampion Award, in association with Vitafoods Europe.
The online awards ceremony will take place on 13 May. Stay tuned for further details on our Awards Website​​, for our first ever online awards ceremony.
… and the nominations are​
The shortlisted finalists for the 10 NutraIngredients Awards categories are as follows: 
Botanical Product of the Year​
AQUILEA SUEÑO, Uriach​
CANNABIX CBD, Uriach​
Sqintea - Antipollution Skin Radiance, opTEAme​
Editors Award for Functional Food Innovation​
Bacillus subtilis PXN 21, ADM Protexin​
CholBiomeX3, Probiotix Health​
Levagen+, Gencor​
Ingredient of the Year - Healthy Ageing​
Cognivia, Nexira​
Flowens, Naturex​
NIAGEN, ChromaDex​
Ingredient of the Year – Infant Nutrition​
Lacprodan MFGM-10, Arla Foods Ingredients​
Omegavie DHA 700 algae Sensory Qualitysilver5, Polaris​
Ingredient of the Year – Sports Nutrition​
HydroCurc, Pharmako​
Levagen+, Gencor​
TENDOFORTE, Gelita​
VitaFiber IMO,  BioNeutra Global​
 Ingredient of the Year – Weight Management​
Bifidobacterium lactis BPL1, ADM​
CSAT+, Pharmactive​
Liposan Ultra, Primex​
METABOLAID, Monteloeder​
Nutrition Research Project​
Benefits of AquaCelle - enhanced absorption technology, Pharmako​
Game Changer: Plant Proteins for Athletes, Increnovo​
The effect of LactoLycopene on sperm quality in healthy men, Cambridge Nutraceuticals​
The metabolic impact of the Lab4P probiotic consortium, Cultech​
Personalised Nutrition Initiative​
METABOLAID PILOT – ACTILAC, Monteloeder​
Plant-Based Personalised Nutrition & Fitness Report,  Nutrigenomix ​
Vitmedics online nutritional assessment, Total Health and Wellbeing​
Probiotic Product of the Year​
Bio-Kult Migréa, ADM Protexin​
Floradapt BRAIN, AB-Biotics Kaneka​
Neuraxbiotic, Bened Biomedical​
Start-up Award​
GOZEN 
NORDIQ Nutrition
Nucaps Nanotechnology
Water.io
The winner of the NutraChampion award ​ – ​in association with Vitafoods Europe 2020 –​​ ​will also be announced during the ceremony.
Update: NutraIngredients Awards 2020 will be streamed as a live broadcast on NutraIngredients.com​
The 2020 NutraIngredients Awards winners will be announced on NutraIngredients.com from 4pm CET​ on Wednesday 13 May​.
Now in their sixth year, the NutraIngredients Awards are the showcase for the nutrition and supplements industry.  All your questions about the big winners reveal are answered below.
What is a virtual event?​
It is an online event that rewards true innovation and cutting-edge research in the healthy foods, supplements and nutrition industry, but as an online broadcast format, not a face-to-face event.
Why is the face-to-face awards event not happening?​
In light of the ongoing novel Coronavirus (COVID19) public health emergency, the health and safety of our sponsors, judges, finalists, attendees and staff are our number one priority and taking the continually evolving health concerns and travel restrictions into consideration, we have taken the event online to ensure that we can still reward the wonderful work that our industry does. 
When will it happen?​
The broadcast will start at 4pm CET​ on Wednesday 13 May​ 2020​.
How do I watch it?​
Easy. It can be watched on your computer or mobile and will be livestreamed simultaneously on NutraIngredients.com​​ and on the NutraIngredients Facebook​​ page. Stay tuned to NutraIngredients.com (or) NutraIngredients-awards.com​​ for more information.
We look forward to seeing you online on Wednesday 13 May for the announcement of the 2020 NutraIngredients Awards winners!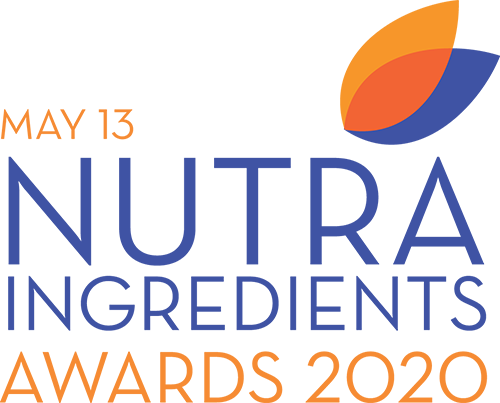 Wednesday 13th May, 2020 from 4 pm CET
Join us for the livestream on NutraIngredients.com
Prefer to be notified by email? Fill in your details below
NutraIngredients may use your contact data to keep you informed of its products and services by email. You can withdraw your marketing consent at any time by emailing qngncevinpl@jeoz.pbz. By submitting this form, you acknowledge that you have read and understood our Privacy Notice.