The 'rising star' of sports nutrition: Why collagen is a HIIT
Collagen is the sports nutrition industry's 'rising star' thanks to the mega trend for preventative health solutions and the COVID-related health and wellness boom, according to global collagen solutions supplier Rousselot.
Collagen is the most abundant protein in the extracellular matrix (ECM) providing tensile strength, however the body's ability to replenish collagen begins to reduce with age, usually from the age of 30, leading to ageing muscle, bones and skin.
As such, collagen peptides are becoming an increasingly popular addition to sports nutrition supplements for their ability to help reduce athlete's recovery time. In fact, according to Innova Market Insights, new product launches with collagen saw an annual CAGR increase of 34.3% between 2015 and 2019.
Sara De Pelsmaeker, Rousselot's Product & Business Development Nutrition, EMEA, says this is a huge opportunity especially considering the global sports nutrition retail value is expected to grow at a CAGR of 12.6% from 2018 to 2026 (Euromonitor).
Giving a preview of the information that will be presented at NutraIngredients' Sports & Active Nutrition Online Series episode airing this Wednesday (September 30th), Pelsmaeker says: "T​he market penetration of products with collagen between 2015 and 2019 was 6.6%, which is quite high considering it is new to the market but it is clearly an under-exploited opportunity, giving a broad opportunity for manufacturers to step into the market with new innovations.​
"Collagen is really the rising star of sports nutrition because it offers a wider range of health benefits than your standard whey protein which is just about building muscle. This ingredient helps ensure your bones are strong enough to support that muscle, therefore helping to prevent injuries, and ensuring faster recovery times.​
"Although collagen is perhaps traditionally associated with an older demographic, i​t's very much a preventative solution and younger consumers are very interested in preventative solutions today. We know from our research via at the Olympic Training Center Papendal that young athletes in their 20's are turning to this ingredient to ensure they don't cause any long-term damage to their joints due to their rigorous exercise."​
She adds that, with the global pandemic leading consumers to discover home-friendly workouts such as HIIT, this opens an opportunity for the ingredient, which is ideal for mitigating the effects of high intensity exercise.  
"There seems to be a trend moving away from big muscles and body building, and towards overall health and fitness, with toned and performance focused physiques.​
"HIIT has become a very popular method for improving fitness and this puts a lot of stress on the joints; I think that is where collagen can play a good role in this trend."​
Rousselot's collagen solution Peptan, which can be added to powder drinks, bars, powder blends, capsules, and functional foods, has been found to treduce muscle soreness​ after intensive exercise and improve performance, suggesting the product can reduce recovery time after physical activity, possibly due to accelerated repair of the ECM (extracellular matrix).
Over the coming weeks, NutraIngredients' Sports & Active Nutrition online event series will look at how the sports nutrition market is evolving and how market trends are playing a role in its development both pre and post COVID-19.
The series starts with an episode on the subject of 'Performance & Recovery' this Wednesday (September 30th), followed by one on the 'Gut Microbiome' next Wednesday (October 7th), and one on 'Brain Performance (focus on eSports)' on Wednesday 14th October.  
To register for the online conference for free, click the link below: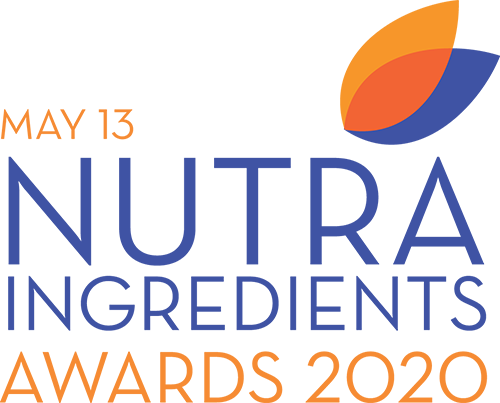 Wednesday 13th May, 2020 from 4 pm CET
Join us for the livestream on NutraIngredients.com
Prefer to be notified by email? Fill in your details below
NutraIngredients may use your contact data to keep you informed of its products and services by email. You can withdraw your marketing consent at any time by emailing qngncevinpl@jeoz.pbz. By submitting this form, you acknowledge that you have read and understood our Privacy Notice.