Acne, IBS and dogs: COVID-19 probiotic opportunities go beyond immunity
Interest in probiotics has accelerated during COVID-19, with some key concerns being stress-related gut issues, acne caused by face masks and pet health.
Zoe Coleman, digital marketing manager at Lumina Intelligence, will provide an on-demand presentation as part of Probiota's 2021 digital summit next week (February 9th​-11th​), providing a full rundown of online search trends from the past year and what companies can learn from them.  
"Pre-COVID, there were concerns emerging that there were some target health areas, such as immunity, which were starting to mature and perhaps stagnate but 2020 has been an unprecedented year and it's really stirred things up," ​she will tell delegates.
Acne and Immunity​
Using data from Lumina's Microbiome Search Trends tool, Coleman will explain that while COVID-19 initially led to a knee-jerk spike in search for probiotics for immunity in March 2020, the months that followed saw other health areas experience 'tremendous growth', especially conditions which are worsened by stress, such as diarrhoea, IBS and acne.
This was an interesting turnaround considering searches for acne and immunity were previously shrinking.
Coleman will explain that acne focused probiotic searches hit their two year high in May 2020, partly due to the issue of 'maskne', referring to acne caused by the use of face masks.
Dogs​
Speaking about the growth in searches for probiotics and diarrhoea, Coleman will explain that most of this growth has actually been driven by dog owners. In fact, Lumina's insights reveal that 72% of the year-on-year growth for searches pertaining to probiotics and diarrhoea was driven by searches about dogs.
The keyword month-to-month picture shows there's a clear link between this trend and COVID-19 hitting in March 2020, suggesting a clear link with lockdowns and the closure of vet practices.
Prebiotics​
Prebiotics had a year-on-year growth rate of 45% in the last two years - the most dynamic of any of the groups that Lumina track - with particularly great interest in prebiotics for women's health.
Looking specifically at trends within these searches for prebiotics for women's health, Coleman will explain exactly what health concerns consumers have, including: yeast infections, BV, and UTI's.
Coleman will provide more detail on these trends and more and give her recommendations on how to create new content for consumers in a way that will not only educate but also build consumer trust and move them further down the purchasing funnel.
Click here​ to register to watch the presentation in full and discover more about the three-day event. 
Linked resource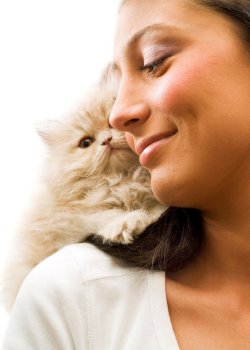 Uncovering White Spaces – Probiotics for Pets
In this report, Lumina Intelligence examines the global online market development of probiotics for animals (predominantly pets), highlighting several opportunities for growth.

Get the report