Ginseng linked to improved bone health in postmenopausal women
In a recent randomised clinical trial, intake of 3g of ginseng extract per day over 12 weeks improved bone metabolism and arthritis symptoms in postmenopausal women with osteopenia.
Osteoporosis is a metabolic bone disease which is especially common in women after menopause as reduced estrogen hormone secretion can lead to around 20-30% bone density. Factors such as endocrinology, nutrition, and genetics contribute to the development of osteoporosis with deficiency of calcium, estrogen, and vitamin D, and excess phosphorus and protein enhancing the likelihood to develop osteoporosis​.
However, there is practically no cure for osteoporosis, and the efficacy of supplements is not guaranteed either. Thus, investigations focus principally on natural food products that improve osteoporosis with fewer side effects.
Ginseng (Panax ginseng C.A. Meyer) has been used in Asia to maintain body homeostasis and strengthen bioenergy. The key active substances in ginseng include ginsenosides, polyacetylenes, phenolic compounds, acidic polysaccharides, peptides, and alkaloids. Panax notoginseng saponins (PNSs) are reported as a potential alternative medicine for the prevention and treatment of postmenopausal osteoporosis​.
However, the authors of the current study, from Jeonbuk National University Hospital Korea, argue that most of the reports are non-clinical and lack sufficient evidence to determine the impact of a single ginseng extract (GE) on bone metabolism.
Therefore, they conducted the current randomised, double-blind, placebo-controlled trial to assess the effectiveness and safety of GE supplementation on bone metabolism and arthritis symptoms in women with osteopenia.
The study
A 12-week trial was conducted with 90 subjects randomly divided into a placebo group, GE 1g group, and GE 3g group for 12 weeks.
Selected participants underwent a series of tests, such as hematological tests, electrocardiogram tests, and bone density tests. Later, the participants who met the inclusion and exclusion criteria were subjected to a dual-energy X-ray absorptiometry (DEXA) scan to determine bone mass density (BMD).
Participants consumed six capsules/day: three capsules in the morning before breakfast and three capsules in the evening before dinner. Test products were provided by the National Institute of Horticultural & Herbal Science, Rural Development Administration (Eumseong, Chungbuk, Korea).
The primary outcome was represented by bone metabolism indices consisting of serum osteocalcin (OC), urine deoxypyridinoline (DPD), and DPD/OC measurements.
The results suggest that the postmenopausal women with osteopenia that consumed GE 3g a day showed a significant increase in bone formation indices, serum OC, and blood calcium (Ca) level as compared to the placebo group. 
The authors explain OC is one of the bone formation indices, and it is produced by osteoblasts and is accumulated in the extracellular matrix of the bone. About 30% of the newly synthesised OC is released into the blood, reflecting improved bone formation. The synthesis of OC alone does not predict bone quality and quantity but OC works well in combination with calcium to form bone crystals, potentially contributing to bone quality and quantity. 
They note that it is necessary for future studies to increase the tracking period by more than one year, with a significant number of subjects. 
Source: Nutrients​
Jung, S.-J., Oh, M.-R., Lee, D.Y., Lee, Y.-S., Kim, G.-S., Park, S.-H., Han, S.-K., Kim, Y.-O., Yoon, S.-J., and Chae, S.-W.
"Effect of Ginseng Extracts on the Improvement of Osteopathic and Arthritis Symptoms in Women with Osteopenia: A Randomized, Double-Blind, Placebo-Controlled Clinical Trial"​
https://doi.org/10.3390/nu13103352​
Linked resource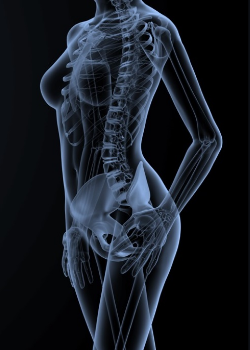 Probiotics for a smooth menopause transition
In this report, Lumina Intelligence reviews the shifting perceptions of menopause, overviews some of the recent science studies and zooms in on the current offering within this niche.

Get the report