May Launch Pad: Women and gummies dominate lineup
This content item was originally published on www.nutraingredients-usa.com, a William Reed online publication.
May is women's health month and there was no shortage of new products geared toward females. Gummies were also prominent, plus a hint of nostalgia in the form of ooze.
O Positiv tackles menopause 
O Positiv just launched its hormone-free, multi-symptom menopause relief supplement, MENO. The capsule's science-backed formula leverages key ingredients like ashwagandha, black cohosh, chasteberry, and vitamin B6 + D3. Together, these ingredients help combat common menopause symptoms such as:
Hot flashes
Night sweats
Mood swings
Lack of sex drive
MENO is Hormone-Free, Gluten-Free, Lactose-Free, and Vegan-friendly. The capsules come available in one bottle of 30 servings for $40 at opositiv.com​. 
Perimenopause in focus 
Life Extension has introduced Youthful Woman 40+ with B-Complex for those who may be experiencing perimenopause.
The formula delivers eight active B-vitamins to support energy and overall well-being, and also includes a patented extract of Siberian rhubarb to fight the occasional discomforts women may experience with age—including mood swings, physical and mental exhaustion, and hot flashes.
Youthful Woman 40+ includes B1 (thiamine) and B2 (riboflavin) to help convert the nutrients from a healthy diet into energy the body can use. It also includes vitamin B3 and B5, which are essential for energy production and healthy metabolism, vitamin B6 which supports neurotransmitter synthesis, biotin (vitamin B7) for healthy hair and skin, and vitamins B9 (folate) and B12 (methylcobalamin) to support the brain and nervous system.
The formula runs $18 for a 30-day supply at lifeextension.com​.
New Chapter's new gummies 
New Chapter has entered the multivitamin gummy category. The New Chapter Women's Multivitamin Gummies, also available in Men's and Kid's SKUs, contain 17 essential vitamins and minerals and are also sweetened with organic blue agave fiber.
The herbal berry blend includes elderberry for a berry-citrus flavor, immune-essential vitamins C, D3  and zinc, plus fermented B vitamins to support cellular energy and is vegetarian and gluten-free.
The gummies can be found at newchapter.com​ and run $24 for 75-count bottle. 
Sleep gummies 
MegaFood debuted its new product, Extra Strength Sleep Melatonin Gummies. The offering contains 10mg of melatonin per serving, chamomile, lemon balm and comes in an orange blossom flavor.
The vegan, non-GMO Project Verified, Certified Glyphosate Residue Free, & formulated without high-fructose corn syrup or gelatin is $15 for bottle of 50 gummies at megafood.com​.
Empowerfull prebiotic 
Gut-friendly nutrition and wellness brand Muniq just released its on-the-go prebiotic fiber blend Empowerfull. 
Muniq's new Empowerfull packets make meeting daily fiber goals easier. The packets contain 8g of fiber and feature resistant starch, a prebiotic fiber that promotes a healthy gut microbiome and immune system, Muniq's proprietary prebiotic blend of 4 ingredients, and is unflavored and unsweetened and be put into any meal, snack, or beverage. 
According to the brand, each additional 10g of fiber per day can reduce the risk of blood sugar issues by 25%, reduce body fat/weight and prebiotic fiber can benefit cardiovascular health, immune function and colonic health. 
The packets are $89 for 56 servings at muniqlife.com​
Energy Sourse 
Functional chocolate brand Sourse just released Energy Bites, a line of dark chocolate bites designed to improve energy, concentration and metabolism.
Created with 60 mg of matcha green tea plus 100 mg of L-theanine, Energy Bites deliver clean energy without coffee or the crash, according to Sourse. The small chocolates contain antioxidants called catechins, which are found in matcha and have been shown to improve metabolism by burning fat. They are covered in a plant-based coating that uses natural colors from jagua and beta carotene.
The new Energy Bites are available for $34 for a one-month supply at trysourse.com​
Turtle-powered gains 
GNC and GHOST have tapped into nostalgia and flavor innovation trends with the launch of GHOST x Teenage Mutant Ninja Turtles, a collection of four products, one for each of the legends in a half shell and brought to life by the individual characteristics of the turtles themselves; Leonardo, Raphael, Donatello and Michelangelo. According to the GHOST, sewers were raided and pizza was consumed to create this epic collaboration.
GHOST partnered with Nickelodeon to create a line of Teenage Mutant Ninja Turtles inspired products that bring the heroes exclusively to GNC. With a new flavor profile inspired by the '90s, "OOZE" features a combo of citrus and tangerine. 
The GHOST x TMNT line at GNC consists of four "OOZE" flavored products:
The GHOST x TMNT line at GNC consists of four "OOZE" flavored products:
LEGEND–Inspired by Leonardo ("the leader"), GHOST LEGEND is GHOST's flagship pre-workout product that delivers energy and enhances performance and focus.
PUMP–Inspired by Raphael ("the fit one"), GHOST PUMP is a caffeine-free nitric oxide product… the pump.
GAMER and GAMER NON-STIM (caffeine-free)–Inspired by Michelangelo and Donatello ("the fun one" and "the thinker", respectively) and offered in both a stim version and for the first time, a non-stim option.
OOZE runs $40/40 servings at gnc.com​ and ghostlifestyle.com​.
Hamann's metabolic superfood
Humann just launched Tart Cherry Gummies. The doctor-formulated gummies are made with clinically studied tart cherry extract to promote daily metabolic health. Each sugar-free gummy supports:
Healthy inflammatory response
Immune health
Healthy blood sugar levels
Healthy weight management
Healthy uric acid levels
According to the brand, two gummies daily is the equivalent of 100 tart cherries, which have been shown to support healthy uric acid levels and be essential to metabolic health.
The new offering is $37 for 60 gummies at shop.humann.com​
CV Sciences offers relief 
CV Sciences recently added +PlusCBD Relief Softgels and the +PlusCBD Pain Relief Sports Recovery Stick to its lineup of CBD Products. 
The Wellness Blends include PlusCBD calm and sleep gummies and their latest CBD Relief Softgels which utilize clinically researched, active ingredients for focused effects that help address daily sleeplessness, soreness, and stress.
The +PlusCBD Pain Relief Sports Recovery Stick was created with athletes and fitness enthusiasts in mind. Infused with pain-relieving active ingredients, such as menthol, camphor, and a blend of skin-softening CBD, +PlusCBD Pain Relief Topicals offer temporary relief from pain and soreness.
Take a shot at broc 
Wellness brand BROC SHOT just launched in the US with its line of broccoli sprout powder shots. Utilizing the powerful antioxidant sulforaphane from within broccoli sprouts, these shots are a convenient solution for beauty, body, and brain.
Broccoli sprouts contain the highest amount of the active compound, sulforaphane, of any vegetable – 50-100x more than mature broccoli – and consumption in the form of powder is an effective and convenient format for powerful results. Sulforaphane is clinically proven to fight free radicals that cause cell damage and premature aging, detoxify the body from pollutants, stabilize and strengthen the gut barrier to enhance immunity and normalize bowels, and improve and support brain function.
BROC SHOT is made from 100% whole broccoli sprout powder to yield 15mg of 100% natural sulforaphane (equal to 10 lbs. of raw broccoli). The shots come in a sleek, industry-first format with a patented dosing cap to ensure the highest efficacy. The cap keeps the powder separate from the filtered water, as the powder is activated, producing sulforaphane when combined with water and cannot be pre-mixed. To activate, just push down the cap, shake, and take the shot. 
BROC SHOT is available in three flavors including: Original, Pineapple + Mint, and Ginger + Lime on brocshot.com​ starting at $50 for a 10-pack and $134 for a 30-pack.
Linked resource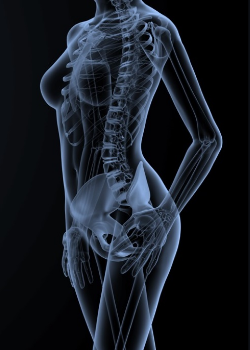 Probiotics for a smooth menopause transition
In this report, Lumina Intelligence reviews the shifting perceptions of menopause, overviews some of the recent science studies and zooms in on the current offering within this niche.

Get the report