Healthgevity and Nuritas launch next gen anti-aging supplement
With muscle health being a key piece to the healthy aging puzzle, LONGEVITY is tapping into muscle recovery.
Dietary supplement brand Healthgevity has teamed up with Nuritas to release an anti-aging, precision peptide supplement powered by Nuritas' PeptiStrong, a patented next-generation ingredient derived from fava beans.
Nuritas, which harnesses the next generation of intelligent ingredients using AI, has built an extensive peptide knowledge base combining this AI with genomics platform Nπϕ (Nuritas Peptide Finder). The platform analyzes billions of untapped peptides in plants and natural food sources to predict and identify how they impact specific health areas, molecular pathways or receptors.
The new product, called LONGEVITY, will offer a wide range of health benefits to a diverse range of consumers looking to boost their muscle health. Whether it's athletes or women experiencing menopause, PeptiStrong promises muscle recovery support for a wide variety of people. PeptiStrong received GRAS (Generally Recognized As Safe) status in November.
"I am constantly amazed by the innovative and cutting-edge approach that Nuritas takes to nutritional discovery," ​said Michael Antonelli, founder and CEO of Healthgevity. "By using AI machine learning to identify unique ingredients that enhance human performance, they are able to stay ahead of the game and offer products that truly stand out in the market. Their PeptiStrong is a perfect example of this, with its unique molecular signaling that has proven effects. I am proud to partner with a company that is dedicated to improving the health and wellness of their customers through such innovative methods."​
Muscle recovery gets harder with age
PeptiStrong aims to combat the negative effects of aging by helping to minimize muscle loss, support muscle synthesis and decrease exercise-induced inflammation with cell-signaling power. The ingredient has a multifaceted impact on muscle health, including increasing muscle strength, facilitating recovery after intense exercise, boosting energy, and supporting the synthesis of protein that helps maintain and build muscle. 
"Supported by two clinical studies, this plant-based ingredient has been shown to be more effective than animal protein in promoting muscle health," ​said Dr. Nora Khaldi, CEO and founder, Nuritas. "These results hold great potential for the use of functional foods and beverages in sports nutrition, as well as for a wide range of healthy aging solutions."​
Khaldi said that combating the negative effects of aging is one of consumer's biggest concerns. She points to muscle aging as the next frontier in the aging process. 
"Aging affects us all, and with it comes the decline of physiological integrity, resulting in issues such as loss of muscle strength, mass, function, and quality. As we age, muscle cells lose their performance, leading to weakened immunity, sarcopenia, obesity, and chronic disease. Healthgevity's product is designed to combat these effects, with clinically proven ingredients like PeptiStrong."​
Because muscle health is key for various types of consumers, Kaldi explained that PeptiStrong is a relevant solution for weekday and weekend warriors, athletes, but also menopausal women or adults of any age experiencing muscle loss.
She added that since cell signaling peptides like PeptiStrong are a relatively new concept, more education is likely needed for consumers. "However, as the demand for functional ingredients and personalized nutrition continues to grow and as more research is conducted on precision peptides, consumers are becoming more aware of their potential health benefits."​
"When it comes to positive aging, today's consumers are very mindful of their nutritional choices and of their lifestyles: they are looking for solutions that bring additional benefits. PeptiStrong goes beyond nutrition, it signals our muscle cells and our body to work at its best, for longer. Muscle health is key for consumer's anti-aging approaches, as it is at the forefront of our metabolism, our strength and our mobility as we age. At Nuritas, we want to help companies expand our healthy lifespan, and we are really proud to have partnered with Healthgevity in this mission," ​Khaldi told NutraIngredients-USA​. 
LONGEVITY is available online​ and retails for $74.99.
Linked resource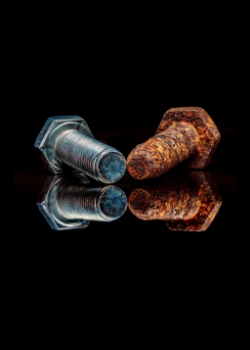 POSTbiotics – New Tools in Microbiome Modulation
In this report, Lumina Intelligence analyses the evolving opportunity on POSTbiotics, examining key players, trends, and target consumers in over 20 countries.

Get the report