The market for pet probiotics is wide open
Poised for growth, a new report from Lumina Intelligence explores the gaps in the emerging category of pet-positioned probiotics.
The COVID-19 pandemic advanced health priorities for many, with all eyes shifting to dietary supplements. Pets are no exception to this trend, with the global pet supplements market size valued at $1.9 billion in 2021. It's only expected to expand​ at a compound annual growth rate (CAGR) of 5.9% from 2022 to 2030. 
The hip and joint segment dominates the market, with glucosamine, chondroitin and omega-3 fatty acids among top ingredients for pet supplements that address mobility concerns. 
Opportunity is scratching 
One area that shows a lot of opportunity is probiotics. Ewa Hudson, Director of Insights, Lumina Intelligence, said that pet-positioned probiotics is still very much a white space. Lumina tracks nearly 5,700 probiotics available through e-commerce retailing channels. 
Conditions and symptoms linked to digestive health, immunity, skin health, weight are among the most commonly searched terms online in connection with probiotics, according to Hudson's January 2023 report, "Probiotics for Pets: Uncovering White Spaces in an Emerging Category."
The report shows striking visuals that highlight just how much potential there is. The visuals give a glimpse into the pet probiotics development potential from a supply perspective by comparing it with that of child-positioned products. Hudson pointed out that the comparison is fitting, given that humans often treat their pets as family members—or even child substitutes.
The illustration shows the number of suppliers and proprietary ingredients on the market as an indicator and compares those that are child-positioned with those aimed at pets, highlighting the staggering growth potential in this low-maturity space.
According to the report, the emerging probiotics for animals account for 1.8% of products tracked, which corresponds to just over 120 products, generating 1.34% of the online reviews up until June 2022.
Ratings hint at potential
Hudson said online reviews suggest a lot of promise, with some preliminary data suggesting a very high level of consumer satisfaction with pet probiotics averaging a 4.7 stars.
"For dog or cat owners, it's very easy to judge whether the product is working," said Hudson. "It is a really good sign for the future prospects for the category. If the star rating was low at this point, like in probiotics for men, it wouldn't look as promising." 
Indeed, men's probiotics average 4.2 stars, indicating the category may be experiencing some hiccups. 
"Probiotics for men are very, very challenging. Clearly the satisfaction is still not there for some reason. So it's drastically slowing the development potential because if you're not satisfied with the product, you're not going to repurchase, right? If you're satisfied, you're going to repurchase." 
YouTube vets and pet influencers 
Hudson's report also underscores the rise of online influencers, with "YouTube Vets" particularly on the rise. From skincare to pet food recipes to gut health, pet parents have a variety of content at their disposal. 
"For many, YouTube is the go-to platform for finding solutions to life's problems, and this very much includes everything to do with health. Not surprisingly, there is a slew of qualified veterinary practitioners uploading educational content," the report said, pointing out that quite a few veterinary content creators are enthusiastic about the benefits of pre- and probiotics. 
Another element that is helping to push the probiotics category is pet influencers, who "may, for example, upload videos charting their pets' health journey while being administered probiotics. Product reviews, ratings and rankings are another popular format employed by pet influencers," according to the report.
Capturing the long-term investment
When formulating a pet probiotic, Hudson suggests getting 'it right' at the very start by coming out with an efficacious formula. Because consumers—millennials in particular— do their research, it's important to appeal to younger generations. 
"Because it's such a low competition, you can quite quickly get a decent market share, but you still want to show a lot of integrity because many consumers might be younger and will be active online," she said. "So I would still go for a very modern take."
Indeed, the American Pet Products Association (APPA) 2021-2022 survey found that millennials made up the largest group of pet owners at 32%, followed by boomers at 27% and Gen X at 24%. 
Hudson said with pet probiotics still a relatively new category, capturing younger consumers is ideal. "Then obviously, the younger consumers will be a longer-term investment."
Discounted Reports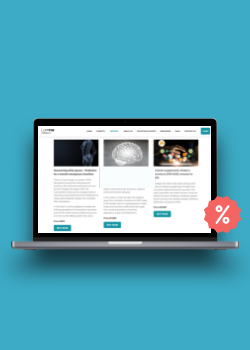 Lumina Intelligence Discounted Report Bundle
Dive into Lumina Intelligence reports on Probiotics for Pets, POSTbiotics, and a Smooth Menopause Transition. Limited time offer—empower yourknowledge now!

View Here