Vit E an effective aid for sleep in postmenopausal women, study concludes
Researchers have concluded that vitamin E offers potential as an alternative treatment for chronic insomnia disorder in postmenopausal women as new data suggests it can improve sleep quality, thereby reducing sedative drug use.
Chronic insomnia disorder is one of the most common problems in postmenopausal women​.
The relationship between oxidative stress and chronic sleep deprivation works both ways; while oxidative stress may cause sleep disturbance by breaking the sleep–wake cycles, poor sleep quality also increases oxidative stress and lowers antioxidant level​s.
Vitamin E is an antioxidant that acts to reduce the destruction of cell membranes in the body by eradicating free radicals and reducing inflammation. Two main isoforms of vitamin E are tocopherol and tocotrienol. 
The use of vitamin E is now more prevalent among postmenopausal women as large numbers of studies​ have shown that vitamin E may help with hot flushes caused by estrogen deficiency or have a beneficial effect on bone formation in postmenopausal women.
Although there has been no clinical trial performed to determine the potential of vitamin E for treating chronic insomnia disorder in humans, some studies​ found that vitamin E consumption significantly restored normal blood levels of glutathione peroxidase while suppressing malondialdehyde, which led the authors of the current study to propose that a reduction in oxidative stress may be the mechanism by which vitamin E improves sleep quality.
The current double-blinded, randomised, placebo-controlled trial was conducted at the Department of Obstetrics and Gynaecology, Faculty of Medicine, Ramathibodi Hospital, Bangkok, Thailand, to evaluate the potential of vitamin E to treat chronic insomnia in a sample of 160 postmenopausal women.
The authors say it is the first randomised placebo-controlled trial to evaluate vitamin E's effects on chronic insomnia disorder. The study utilised the PSQI questionnaire, which is simple, internationally standardised, and validated for identifying poor sleepers and following up on sleep quality. 
The team says the study results demonstrate vitamin E's potential as an excellent alternative treatment for chronic insomnia disorder that improves sleep quality and reduces sedative drug use.
The role of sleep and vitamin E
The changes in the levels of various sex hormones - including decreases in estradiol level and increases in the follicle-stimulating hormone, progesterone, and testosterone across the menopausal transition - are associated with perceived poor sleep quality, sleep fragmentation, and increased awakenings.
Not only does insomnia significantly increase the risk for many chronic diseases including arterial hypertension, myocardial infarction, heart failure, type 2 diabetes, cognitive impairment, neurodegenerative disease, major depression, and sick leave, but it also has the effect of increasing mortality​.
The central nervous system (CNS), which contains high levels of polyunsaturated fatty acids (PUFAs) and lipids, is a vulnerable and well-known target of reactive oxygen species (ROS).
A study by Gulec and colleagues​ showed that the serum level of malondialdehyde (oxidative stress marker) in patients with primary insomnia was significantly higher than in controls. In the same way, insomnia was detrimental to antioxidant levels, where glutathione peroxidase was much lower in the poor sleep group.
The study
The study enrolled 160 postmenopausal women with chronic insomnia disorder, divided randomly into two groups. The vitamin E group received 400 units of mixed tocopherol daily, while the placebo group received an identical oral capsule.
The primary outcome of this study was sleep quality assessed by the Pittsburgh Sleep Quality Index (PSQI), a self-evaluated and standardised questionnaire. The secondary outcome was the percentage of participants using sedative drugs.
There were no significant differences in baseline characteristics between the study groups. However, the median PSQI score at baseline was slightly higher in the vitamin E group compared with the placebo (13 (6, 20) vs. 11 (6, 20); p-value 0.019).
After one month of intervention, the PSQI score was significantly lower (indicating better sleep quality) in the vitamin E group compared with the placebo (6 (1, 18) vs. 9 (1, 19); p-value 0.012). Moreover, the improvement score was significantly higher in the vitamin E group compared with the placebo (5 (−6, 14) vs. 1 (−5,13); p-value < 0.001).
In addition, there was a significant reduction in the percentage of patients using sedative drugs in the vitamin E group (15%; p-value 0.009), while this reduction was not statistically significant in the placebo group (7.5%; p-value 0.077).
Study limitations
The main limitation is that the researchers did not evaluate serum vitamin E or oxidative stress markers before and after the intervention.
Also, the PSQI questionnaire was designed only to evaluate sleep quality within one month, so the long-term result of a vitamin E prescription for chronic insomnia disorder is still unknown and requires further study.
Third, the baseline PSQI scores in the vitamin E group were higher than the placebo group, although a randomization design was used. Therefore, while worse sleep quality in the intervention group was observed, there was more room for improvement which might raise some concern that the actual effect of vitamin E on relieving insomnia would be obscured.
Nevertheless, the authors say the difference between the baseline PSQI scores of both participant groups was only two, which may not be clinically significant. Furthermore, they say the improvement score and rate of sedative drugs used were much better in the vitamin E group, reflecting some benefits of vitamin E supplements on sleep. 
Source: Nutrients​
https://doi.org/10.3390/nu15051187 (registering DOI)
"Effect of Vitamin E Supplementation on Chronic Insomnia Disorder in Postmenopausal Women: A Prospective, Double-Blinded Randomized Controlled Trial"​
Thongchumnum, W.; Vallibhakara, S.A.-O.; Sophonsritsuk, A.; Vallibhakara, O.
Linked resource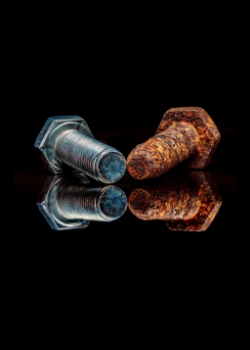 POSTbiotics – New Tools in Microbiome Modulation
In this report, Lumina Intelligence analyses the evolving opportunity on POSTbiotics, examining key players, trends, and target consumers in over 20 countries.

Get the report