Heights faces advertising challenges over unauthorised health claims
Heights, the online food supplement provider, is under scrutiny for the content of its email, website, and an Instagram post, with concerns raised about health claims made in its advertising materials.
The Advertising Standards Authority (ASA) determined​ that several claims made by Braincare Ltd t/a Heights​ were specific health claims and required authorisation on the Great Britain nutrition and health claims register​ (GB Register).
These claims included those related to digestive function, gut-barrier integrity, antioxidant effects, immune system support, mental health, cognitive health, and sleep improvement. 
Since Heights did not have authorisation for these claims, they were found to be in breach of the Code of Advertising Practice (CAP) Code.​
Ad Description and ASA Ruling​
Complainants argued that the claims breach the CAP Code by either lacking authorisation or implying that the advertised product can prevent, treat, or cure human disease.
An email, sent on 28th October 2022, highlighted Heights' Smart Probiotic, and its unique focus on the gut-brain axis. 
The email stated that no other probiotic had been specifically designed for this purpose and emphasised that the strains in the Smart Probiotic were supported by over 380 scientific studies. The email included a link to the corresponding ad on Heights' website.
Additionally, the website www.yourheights.com​, displayed the heading "Smart Probiotic" on 28th October 2022. 
The accompanying text proclaimed that the formula contained 20 billion CFUs of clinically studied proprietary strains, along with zinc. It claimed to be the world's first probiotic to support the gut, mind, and immune health. 
The website further detailed the benefits of the Smart Probiotic, covering gut health, brain and mental health, and immune health.
In addition, an Instagram post, shared on 31st January 2023, featured a video of celebrity Russell Brand endorsing Heights' Smart Probiotic. 
Brand highlighted the connection between the gut and the brain and discussed the potential impact of a good probiotic on various bodily processes.
The caption accompanying the video included hashtags related to gut health, immune health, brain health, and mental wellness.
The ASA reviewed the complaints and Heights' response, ruling that only specific health claims authorised on the GB Register could be made in ads for food or drink products. 
Furthermore, the ASA also identified general health claims in Heights' ads. The use of the term "probiotic" was considered a general health claim, implying overall benefits for gut health, mental health, cognitive health, and immunity. 
Issue​
According to the CAP Code, general health claims must be accompanied by an authorised specific health claim. 
As Heights did not provide specifically authorised claims for the general health claims made in their ads, they were found in breach of the CAP Code on this front as well.
Heights argued that the term "probiotic" was commonly used in the food supplement industry and did not intend for it to be interpreted as a health claim.
They believed that removing "probiotic" from their advertising would put them at a disadvantage compared to their competitors. 
However, the ASA maintained that consumer understanding of "probiotic" aligned with it being a health claim.
In conclusion, the ASA upheld the complaints against Heights for making unauthorised specific health claims and for failing to provide authorised specific health claims to accompany their general health claims.
NutraIngredients contacted Braincare Ltd t/a Heights for comment, but did not receive a response prior to publication.
Kristy Coleman, partner at Greengage LLP, explains: "As supplements are regulated under food law, care needs to be taken not to market a product as a medicine, which will include any implied or express claims that a product can treat, cure, or prevent disease.
"The law in the UK is very clear, if a health or nutrition claim isn't on the Great Britain Nutrition and health claims Register, then it cannot be used on products or the marketing of them that are put on the market in the UK."
She continues: "This ruling makes it increasingly important that brands don't mislead and take advice on any claims they wish to make." 
Industry Integrity​ 
Coleman explains: "We know many brands are flouting the rules, which creates an uneven playing field amongst competitors. 
"Brands who are compliant feel like they are at an unfair advantage by not using consumer grabbing words such as "probiotic" or talking about scientific studies that may be relevant to their product." 
She emphasises that the disregard for regulations and codes poses a threat to the industry's integrity, stating: "As frustrating as it may be, it is also not a defence to use unauthorised claims on the basis that other brands do too." 
However, she notes that amidst this concern, there is an opportunity for brands to glean valuable insights from the recent ruling and unite in their efforts towards compliance by refraining from making unauthorised health claims and fostering an equitable environment, they can collectively work towards upholding industry standards and ensuring a fair playing field.
Free Whitepaper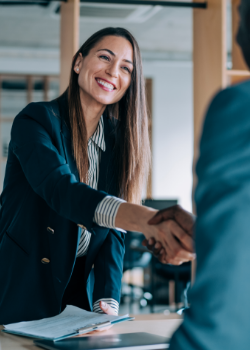 Probiotic Powerhouses & Pioneers: Top 10 acquisition targets for growth in the APAC region
Looking to expand your presence in Asia? Download this whitepaper today to see our top 10 picks for acquisition targets.

Download Now